Higher intake of dietary PUFA prolongs survival in patients with type 2 diabetes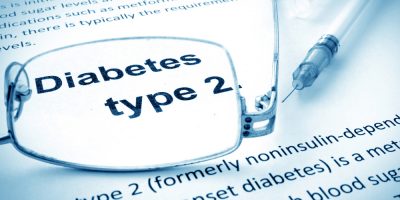 USA: Dietary intake of polyunsaturated fatty acids (PUFAs), especially linoleic acid and marine n-3 PUFAs, lowers mortality among people with type 2 diabetes (T2D), according to a recent study. Foods rich in PUFAs include fish, nuts, and seeds.
Findings of the study, published in the journal The BMJ, suggests that replacing saturated fatty acids or carbohydrates with dietary PUFAs may prolong survival among patients with type 2 diabetes.
Current guidelines have recommended limited intake of cholesterol, trans fats and saturated fatty acids, and higher consumption of foods rich in omega-3 PUFAs. People with T2D are at two to three times greater risk of developing cardiovascular disease (CVD) as compared to the general population. In light of this, it becomes important to clarify the role of dietary fats, especially omega-3 PUFA in patients with type 2 diabetes.
Jingjing Jiao, associate professor, Department of Nutrition, Zhejiang University School of Medicine, Hangzhou, Zhejiang, China, and colleagues assessed the association of dietary fatty acids with cardiovascular disease mortality and total mortality among patients with T2D.
Also Read: Exercise timing influences blood sugar response in diabetes patients
The researchers identified 11,000 people with type 2 diabetes using the Nurses Health' Study and the Health Professionals Follow-Up Study and examined their diets with food-frequency questionnaires. During a mean 11 years' follow-up, they found that:


22% of participants died.


People in the highest quartile of PUFA intake had a lower risk for cardiovascular mortality (adjusted hazard ratio, 0.76) and all-cause mortality (0.68), compared with those in the lowest quartile.


For total mortality, results were significant for both marine omega-3 PUFAs and linoleic acid. For cardiovascular mortality, only fish-derived fatty acids conferred a benefit.


Those in the highest quartile of animal-derived monounsaturated fatty acids (e.g., red meat, dairy) had a higher risk for total mortality (HR, 1.23) relative to the lowest quartile.


Also Read: Blood sugar levels worsened by poor sleeping habits in Diabetes and Prediabetes
"In patients with type 2 diabetes, higher intake of PUFAs, in comparison with carbohydrates or saturated fatty acids, is associated with lower total mortality and cardiovascular disease mortality," write the authors.
These findings highlight the important role of quality of dietary fat in the prevention of cardiovascular disease and total mortality among adults with type 2 diabetes.
To read the complete study follow the link: https://doi.org/10.1136/bmj.l4009