Blood sugar levels worsened by poor sleeping habits in Diabetes and Prediabetes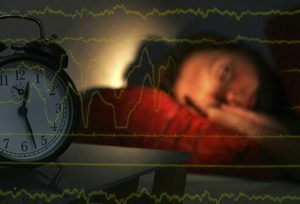 Poor sleeping habits may increase your risk of developing type 2 diabetes by impacting the blood sugar levels, according to a recent study.
USA: The study published in the journal Diabetes Care found that both too much or very little sleep may lead to problems with blood sugar levels not only in people who already have diabetes but also in prediabetics, who are at higher risk of developing the disease. Also, short sleep and shift work were associated with higher body mass index (BMI).
Poor sleep quality and irregular sleep schedules are known to be associated with worsened blood sugar control in people with type 2 diabetes (T2D). But whether this association also applies to people with prediabetes remains unexplored.
Babak Mokhlesi of the University of Chicago, and colleagues in this new trial, investigated how poor sleep patterns affected people at risk of prediabetes, which can precede type 2 diabetes.
The study involved 962 overweight/obese adults ages 20–65 years. They had prediabetes or recently diagnosed, untreated type 2 diabetes who completed a 2-h oral glucose tolerance test and validated sleep questionnaires.
Also Read: Poor Quality Sleep associated with Obesity in Patients with Type 2 Diabetes
Key findings of the study include:


Poor sleep quality was reported by 54% and high risk for obstructive sleep apnea by 64%.


HbA1c was significantly higher in those reporting <5 or >8 h sleep per night.


Sleep duration >8 h was also associated with higher fasting blood sugar and <6 h with higher BMI.


Shift work was also associated with higher BMI. Social jet lag and delayed chronotype were associated with higher BP.


Also Read: Children who sleep an hour less at higher risk of type 2 diabetes, says study
These findings were consistent irrespective of whether participants had type 2 diabetes or prediabetes.
"In the past, the general wisdom was that short sleep duration is bad for you but here we also found that may be too long of sleep duration is also not good for you," said Dr Mokhlesi. At the moment, the research team are not clear on why sleeping for longer periods of time might increase the blood sugar and risk of type 2 diabetes.
"Further research using objective measures of sleep is needed to better delineate the relationship between sleep and blood sugar in adults with prediabetes or T2D," concluded the authors.
To read the full study log on to
https://doi.org/10.2337/dc19-0298