Exercise timing influences blood sugar response in diabetes patients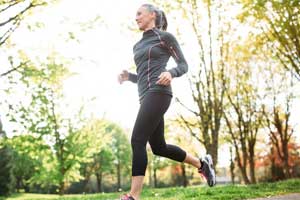 Canada: Exercise is known to aid in diabetes management, but did you know that the timing of the exercise also influences the blood sugar response. According to a recent study, resistance exercise (RE) during the morning gives a different blood sugar response than RE performed in the afternoon in patients with type 1 diabetes (T1D).
The study, published in The Journal of Clinical Endocrinology and Metabolism found that a small cohort of people with type 1 diabetes experienced more frequent hyperglycemia and a greater rise in blood sugar when performing resistance exercise (RE) in fasting state in the morning versus performing RE in the afternoon.
The study led by Jane Yardley, assistant professor of physical education at the University of Alberta, Augustana Faculty, aimed to determine e the effect of morning exercise in fasting condition, versus afternoon exercise on blood glucose responses to resistance exercise.
In this randomized, crossover study, the researchers analyzed data from 12 participants with type 1 diabetes [9 females, aged 31 ± 8.9 years, diabetes duration 19.1 ± 8.3 years, HbA1c = 7.4 ± 0.8% (57.4 ± 8.5 mmol/mol)] who were habitually active. The participants were made to undergo two rounds of exercise training. One session took place at 7 a.m., with participants in a fasted state, and the other took place at 5 p.m., with at least 48 hours in between sessions.
Participants performed 40 minutes of resistance exercise for each session. 40 minutes of exercise included three sets of eight repetitions, seven exercises, at the individual's predetermined eight repetition maximum. Blood samples were collected immediately before exercise, immediately after exercise and 60 minutes after exercise. Interstitial glucose was monitored overnight after exercise by continuous glucose monitoring (CGM).
Also Read: Resistance exercise for building muscle strength may lower diabetes risk
Key findings of the study include:


Blood sugar levels rose during fasting morning exercise, from a mean of 9.5 mmol/L to 10.4 mmol/L, whereas levels declined with afternoon exercise, from a mean of 8.2 mmol/L to 7.4 mmol/L.


At 60 minutes after exercise, the mean blood sugar concentration was higher for participants after fasting morning exercise vs. afternoon exercise (mean, 10.9 mmol/L vs. 7.9 mmol/L).


Mean CGM-measured glucose levels in the 6 hours after exercise did not differ between the morning and afternoon exercise sessions.


The mean absolute glucose change for 6 hours after exercise was greater after morning exercise (mean, 2.7 mmol/L) vs. afternoon exercise (mean, 2 mmol/L) indicating more glycemic variability after the fasting exercise session.


There were no differences between morning and afternoon resistance exercise with respect to the frequency of hypoglycemia in the 6 hours after exercise or in the nocturnal period after exercise.


Meantime spent in hyperglycemia was higher in the first 6 hours after morning exercise (mean, 62%) compared with the first 6 hours after afternoon exercise (mean, 11.6%).


There were no between-group differences with respect to the percent of time spent in range during the overnight period.


Also Read: Exercise lowers blood sugar and may help prevent diabetes
"Morning (fasting) RE is associated with distinctly different blood glucose responses and post-exercise profiles from afternoon RE," concluded the authors.
To read the complete study log on to
https://doi.org/10.1210/jc.2018-02384