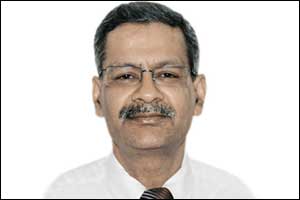 An HbA1C test measures a person's average blood sugar level over the past two or three months. An HbA1C of 6.5 percent indicates diabetes.But according to new recommendations of American College of Physicians (ACP), there is no proof of benefit for targets of HbA1c below 7%.Therefore in an evidence-based guidance statement, ACP has suggested that HbA1c between 7%  & 8%  was okay for most T2 DM patients. This implies that most patients with type 2 diabetes should be treated to achieve an A1C between 7 percent and 8 percent rather than 6.5 percent to 7 percent published todayThe updated guidance has been published online in Annals of Internal Medicine.
Read also: HbA1c between 7% and 8% okay for T2DM Patients-New ACP Guidelines
American college of physician's issues guidelines regularly for physicians working in the USA. This time, focus on control of diabetes [Glycosylated Haemoglobin (HbA1C) Targets], they have issued four statements, after peer review of all trials and current guidelines from American Associations. In this commentary we list statements from ACP, followed by short critical analysis, especially pertaining to Indian patients.
The ACP guidance includes four statements.
Statement 1: "Clinicians should personalize goals for glycemic control in patients with type 2 diabetes on the basis of a discussion of benefits and harms of pharmacotherapy, patients' preferences, patients' general health and life expectancy, treatment burden, and costs of care."
Analysis: This makes complete sense and is in alignment with all previous guidelines. In India; we, the physicians, often impose decisions on the patients, while proper counseling, including that of cost, should be done before deciding treatment.
Statement 2: "Clinicians should aim to achieve an HbA1c level between 7% and 8% in most patients with type 2 diabetes."
Analysis: This is the most controversial of statements, considering that for about three decades gold standards for diabetes control has been HbA1C of 7% or less. Most of the trials have shown that if HbA1C levels go up beyond 7%, rates of complications (particularly microvascular) go up. This level of control is warranted for most patients (except elderly and those with severe organ damage, see statement 4). The effectiveness of any new treatment is reported against the HbA1C level of 7%. Because of robust scientific evidence, HbA1C levels should be maintained at about 7% and less. The same has been advocated by Research Society for Study of Diabetes in India. Most physicians worldwide opine that this status quo should be maintained. I wholeheartedly agree with the statement of Dr. Handelsman from American Association of Clinical Endocrinologists that; "There is no evidence to support higher goals in the management of the majority of patients with diabetes, while there is the overabundance of evidence to show that lower HbA1c is better."
Statement 3: "Clinicians should consider de-intensifying pharmacologic therapy in patients with type 2 diabetes who achieve HbA1c levels less than 6.5%."
Analysis: It is good to be aggressive and bring down the HbA1C level in young patients to about 6.5% so that there is no likelihood of subsequent long-term complications due to initial 'bad glycemic legacy'. This is particularly important for patients who are less than 40 years of age and those recently diagnosed. Once control is achieved, the subsequent HbA1C level should be less than 7%. Same cannot be said about those who are elderly, or suffering from multiple co-morbidities, or have limited understanding, support and help (A scenario often seen in India). In such cases, statement 3 should be applicable and oral anti-hyperglycemic drugs should be de-intensified. Particularly those drugs having the high propensity for causing hypoglycemia (Sulphonylureas)should be minimized or stopped. It must be stressed that ACP guidelines did do not take into account newer diabetes drugs that have a low risk of hypoglycemia and yet decrease heart attacks and mortality.
Statement 4: "Clinicians should treat patients with type 2 diabetes to minimize symptoms related to hyperglycemia and avoid targeting an HbA1c level in patients with a life expectancy less than 10 years due to advanced age (80 years or older), residence in a nursing home, or chronic conditions (such as dementia, cancer, end-stage kidney disease, or severe chronic obstructive pulmonary disease or congestive heart failure) because the harms outweigh the benefits in this population."
Analysis; A good and sensible statement. But, by individualizing the therapy, this practice is being done by most clinicians globally. There is, however, one difference here as compared to previous guidelines; no target HbA1C level has been assigned. Clinicians usually work on targets, and such level is easy to keep such in mind. Target here could be a range, much higher than usual; say 8-9%. Such glycemic average will not cause much of symptoms and avoid the primary danger of hypoglycemia.  This should not only be followed by physicians; and all allied specialists (cardiologists, nephrologists and neurologists etc.) who often see patients with diabetes.
Dr. Anoop Misra is MBBS, MD (Diabetology) and  Chairman at Fortis CDOC Hospital for Diabetes & Allied Sciences.Also Director National Diabetes Obesity and Cholesterol Foundation.Recipient of  Padmashree Award by President of India. He is a member Editorial Board, Diabetology at Specialty Medical Dialogues.
Read also : 
ACP Recommendations of HBA1C between 7%-8% NOT APPLICABLE to Indian Diabetics- Dr Shashank Joshi
ACP guidelines on type 2 DM- Point by point analysis by Dr Ambrish Mithal
[yop_poll id="1″]