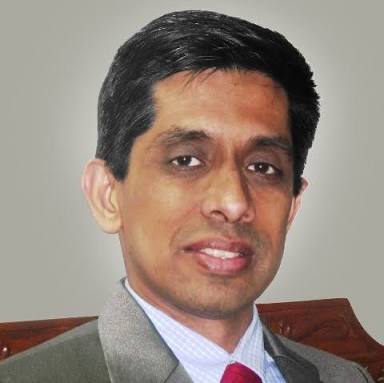 An HbA1C test measures a person's average blood sugar level over the past two or three months. Generally An HbA1C of 6.5 percent indicates diabetes.
However, according to new recommendations of American College of Physicians (ACP) there is no proof of benefit for targets of HbA1c below 7%. Therefore, in an evidence-based guidance statement, ACP has suggested that HbA1c between 7%  & 8%  was okay for most T2 DM patients. This implies that most patients with type 2 diabetes should be treated to achieve an A1C between 7 percent and 8 percent rather than 6.5 percent to 7 percent published todayThe updated guidance has been published online in Annals of Internal Medicine
Read ALso: HbA1c between 7% and 8% okay for T2DM Patients-New ACP Guidelines
Refuting the guidelines in the Indian Perspective, Dr Shashank R Joshi leading Endocrinologist in Mumbai and Member Editorial Board, Diabetology at Specialty Medical Dialogues, stated that these guidelines do not apply in the Indian context
 "The current ACP guidance for Type 2 diabetes don't apply to the Indian population.Indians have our own ICMR, RSSDI and API recommendations.also, Indians have different phenotype, genotype as well as lifestyle issues.For Asian Indian, we need to transcultural our own recommendations based on our food and activity. Also, we have now our own Indian evidence base.This guidance now creates confusion in the USA because expert bodies like ADA and AACE have glycosylated Hb at 7 and 6.5 while ACP which is an internist body speaks about 7 to 8. What we need to learn from ACP recommendations is the need to individualize and personalized diabetes care," stated Dr Shashank Joshi,
He added that the guidelines are now adding to the confusion for the Indian medical practitioners at large. "ACP in an attempt to simply for generalist or internist have attempted to create confusion between experts and generalists. Moreover,  it will lead to confusion with doctors and patients when they see conflicting views.Fortunately, in India, we don't have such confusion and we should never follow us recommendation because they are meant for their race and geography, not outs.Indians Chinese as well as Asians eat more carbohydrates and therefore both doses to responses of our population to medicines is different." he added
Kindly Provide your Opinion below
[yop_poll id="1″]
The following two tabs change content below.
Anjali Nimesh
Anjali Nimesh Joined Medical Dialogue as Reporter in 2016. she covers all the medical specialty news in different medical categories. She also covers the Medical guidelines, Medical Journals, rare medical surgeries as well as all the updates in medical filed. She is a graduate from Dr. Bhimrao Ambedkar University. She can be contacted at editorial@medicaldialogues.in Contact no. 011-43720751
Latest posts by Anjali Nimesh (see all)