................................ Advertisement ................................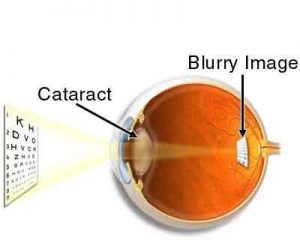 Preoperative testing does not increase the safety of cataract surgery, according to a systematic review and meta-analysis published in Cochrane.
Cataract surgery is practiced widely, and substantial resources are being committed to increasing the cataract surgical rate in low- and middle-income countries. With the current volume of cataract surgery and future increases, it is critical to be able to optimize the safety, but also the cost-effectiveness of this procedure.
Keay and associates performed Cochrane review to determine whether it is necessary to perform preoperative medical testing before cataract surgery.
................................ Advertisement ................................
Read Also: Cataract associated with higher risks of osteoporosis and fracture
The investigators included three studies in the review. One study was from Canada and the USA, another from Brazil, and the third from Italy. These studies compared routine preoperative medical testing versus selective or no testing. Study participants were followed from one week to two months after surgery.
................................ Advertisement ................................
The key analysis is as follows:
Preoperative medical testing did not reduce the risk of medical adverse events during or after cataract surgery when compared to selective or no testing (high-certainty evidence).
No clear difference was observed for the occurrence of eye-related adverse events during or after surgery (moderate-certainty evidence).
One study evaluated cost, estimating the cost to be 2.55 times higher in those who had routine preoperative medical testing compared to those who had selective preoperative testing (moderate-certainty evidence).
There was no difference in the cancellation of surgery between those with routine preoperative medical testing and those with no or selective preoperative testing (high-certainty evidence).
No study reported changes in surgical management (other than cancellation of surgery) or quality of life measures (evidence gaps).
Read Also: Study links asthma and allergic rhinitis with cataracts
According to the researchers' alternatives to routine preoperative medical testing have been proposed, including self-administered health questionnaires, which could substitute for health provider histories and physical examination but such avenues may lead to cost-effective means of identifying those at increased risk of medical adverse events due to cataract surgery.
However, despite the rare occurrence, adverse medical events precipitated by cataract surgery remain a concern because of the large number of elderly patients with multiple medical comorbidities who have cataract surgery in various settings.
"The studies summarized in this review should assist recommendations for the standard of care of cataract surgery, at least in low- and middle-income settings, "write the authors.
For full information log on to
https://www.cochrane.org/CD007293/EYES_routine-preoperative-medical-testing-cataract-surgery
Vinay Singh joined Medical Dialogue as Desk Editor in 2018. He covers the medical speciality news in different medical categories including Medical guidelines, updates from Medical Journals and Case Reports. He completed his graduation in Biotechnology from AAIDU and did his MBA from IILM Gurgaon. He can be contacted at editorial@medicaldialogues.in . Contact no. 011-43720751
................................ Advertisement ................................