................................ Advertisement ................................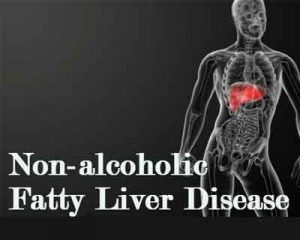 A new of its kind study published in the Journal of Hepatology reports that longer duration of breastfeeding particularly greater than 6 months, is associated with lower risk for developing non-alcoholic fatty liver disease (NAFLD) years later during mid-life.
Researchers at the University of California, San Diego School of Medicine and Kaiser Permanente in a collaborative research suggest that with no other current prevention options for NAFLD apart from a healthy lifestyle, the findings may represent an early modifiable risk factor for a serious and chronic disease.
Read Also: Modest alcohol intake reduces mortality in NAFLD
................................ Advertisement ................................
"Breastfeeding and its benefits to the child have been widely studied for years," said Veeral Ajmera, MD, a hepatologist at UC San Diego Health and an assistant professor of medicine at UC San School of Medicine. "However, this new analysis contributes to the growing body of evidence showing that breastfeeding a child also offers significant health benefits to the mother — namely, protecting her from developing the non-alcoholic fatty liver disease in middle age."
................................ Advertisement ................................
Ajmera and his colleagues hypothesized that a longer duration of lactation would be associated with lower prevalence of non-alcoholic fatty liver disease (NAFLD), which is the leading cause of chronic liver disease in the United States.
Participants from the Coronary Artery Risk Development in Young Adults cohort study who delivered ≥ 1 child post-baseline, and underwent CT quantification of hepatic steatosis 25 years following cohort entry were included (n = 844). The women were assessed for biochemical and other risk factors at enrollment from 1985 to 1986. Those who subsequently gave birth reported the duration of breastfeeding for each birth over the following 25 years. At the end of the study, participants underwent a computed tomography (CT) scan of their abdomens, which allowed researchers to look at levels of liver fat, a sign of NALFD.
"The CARDIA study's unique strength is the evaluation of cardiovascular and metabolic risk factors in young women before pregnancy and across the childbearing years," said senior author Erica P. Gunderson, PhD, MPH, a senior research scientist with the Kaiser Permanente Northern California Division of Research and investigator at the Oakland, Calif., CARDIA field site. "This design accounts for pre-pregnancy risk factors and identifies more closely the specific relation of lactation to a woman's future disease risk."
Read Also: High consumption of red meat related to NAFLD
The study found that women in the cohort who breastfed one or more children for longer than six months had a lower risk of NAFLD compared to those who did not breastfeed or breastfed for under one month. Typical of NAFLD, women diagnosed with the disease 25 years later had a higher body mass index, larger waist circumference, higher triglycerides, and lower HDL cholesterol when compared to those without NAFLD.
"Non-alcoholic fatty liver disease and all metabolic diseases have a unique relationship with socioeconomic factors," said Ajmera. "The inclusion of additional information regarding diet and exercise only further strengthen our claim that breastfeeding is beneficial in the prevention of non-alcoholic fatty liver disease."
NAFLD remains the most common cause of chronic liver disease. It is usually asymptomatic until advanced stages of liver disease and includes a spectrum of disease severity, with nonalcoholic steatohepatitis (NASH) being the most aggressive type. Multiple genetic and environmental factors contribute to NAFLD,
For full information log on to https://doi.org/10.1016/j.jhep.2018.09.013
Vinay Singh joined Medical Dialogue as Desk Editor in 2018. He covers the medical speciality news in different medical categories including Medical guidelines, updates from Medical Journals and Case Reports. He completed his graduation in Biotechnology from AAIDU and did his MBA from IILM Gurgaon. He can be contacted at editorial@medicaldialogues.in . Contact no. 011-43720751
................................ Advertisement ................................