................................ Advertisement ................................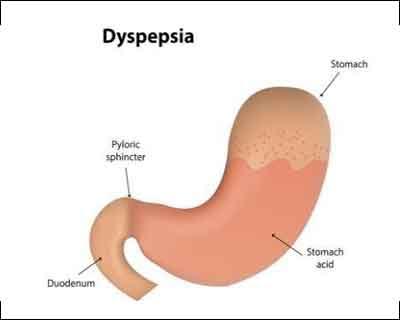 A new study published in the journal The Lancet Gastroenterology and Hepatology reports that low-dose imipramine should be considered as a possible therapy for patients with functional dyspepsia refractory to both PPIs and prokinetics.
The use of neuromodulators in patients with functional dyspepsia not responding to proton pump inhibitors (PPIs) and prokinetics is recommended by the current guidelines but there is limiting evidence regarding its use.
Read Also: Study confirms PPIs increase risk of Iron deficiency
Pui Kuan Cheong et al.conducted a single-centered, double-blind, randomized controlled trial to assess the safety and efficacy of imipramine, a tricyclic antidepressant (TCA), in treatment-refractory functional dyspepsia.
................................ Advertisement ................................
People enrolled in the study aged 18-80 years with Helicobacter pylori-negative, had a normal upper gastrointestinal endoscopy and abdominal ultrasound, and remained symptomatic after open-label treatment with 8 weeks of antidepressant and 4 weeks of domperidone.
................................ Advertisement ................................
The 107 study participants were randomly assigned (1:1) to receive imipramine (at a dose of 25 mg once nightly for the first 2 weeks, and then 50 mg thereafter) or placebo for 12 weeks. The primary outcome was overall satisfactory relief of global dyspepsia symptoms at 12 weeks.
Read Also: Study confirms link between PPIs and fracture risk : ACG 2018

The key study findings included are:
Relief of global dyspepsia symptoms at 12 weeks occurred in 35 of 55 patients on imipramine compared with 19 of 52 on placebo.
Ten (18%) patients on imipramine discontinued the study due to adverse events (three dry mouth, two constipation, two drowsiness, and one each insomnia, palpitations, and blurred vision), compared with four (8%) on placebo (one dry mouth and constipation, and one each palpitations, worsening of gastro-oesophageal reflux, and limb paraesthesia).
No serious adverse events were observed.
The study concluded that low-dose imipramine is safe and efficacious for refractory functional dyspepsia (FD).
Functional dyspepsia, also known as non-ulcer dyspepsia is a term used to describe a group of symptoms affecting the gastrointestinal tract, including stomach pain or discomfort, nausea, bloating and belching.
For reference log on tohttps://doi.org/10.1016/S2468-1253(18)30303-0
Vinay Singh joined Medical Dialogue as Desk Editor in 2018. He covers the medical speciality news in different medical categories including Medical guidelines, updates from Medical Journals and Case Reports. He completed his graduation in Biotechnology from AAIDU and did his MBA from IILM Gurgaon. He can be contacted at editorial@medicaldialogues.in . Contact no. 011-43720751