Study confirms link between PPIs and fracture risk : ACG 2018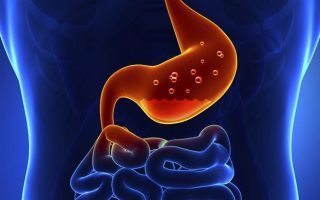 The use of proton pump inhibitors (PPIs) is associated with an increased risk of bone fracture, confirms the results of a meta-analysis presented at the American College of Gastroenterology Annual Scientific Meeting. It has been published in the Journal of Bone Metabolism.
Yousef Nassar and associates performed a meta-analysis to evaluate the association between proton-pump inhibitor (PPI) use and bone fracture incidence and bone mineral density (BMD.)
Read Also: Proton pump inhibitors (PPIs) linked to chronic kidney disease and kidney failure
The researchers performed a meta-analysis of 33 studies that examined the relationship between PPI use and fracture risk which involved 2,714,502 patients with a mean age of 66.91 years. Overall, 33% were male.
Key analysis:


The total incidence of fracture was 22.04% in PPI users and 15.57% in PPI non-users.


The overall effect size of the point estimate was 1.28 which suggests an increased fracture incidence in PPI users.


There was a trend toward increased fracture incidence from the short-duration use of 1.29 to medium at 1.33 and long-duration use at 1.61.


There was no significant difference in the standardized mean differences between PPI users and controls, either in cross-sectional BMD values or in the BMD change observed in longitudinal studies.


Read Also: Proton pump inhibitors linked to heightened risk of death : BMJ Open
It is still not clear regarding the mechanism by which PPIs create an increased risk of bone fracture, but it does not seem to be mediated by effects on bone mineral density (BMD), according to the study findings.
The study concluded that PPI use might increase fracture risk but there was no effect of PPI use on BMD.
"Patients who have peptic ulcer disease or esophagitis, especially those who have evidence of metaplasia, may receive very lengthy courses of PPIs," said Yousef Nassar. "Many of these patients continue to take these, as they provide relief for esophageal reflux symptoms, and this comes at the expense of a higher risk of fractures. This is something that all physicians worry about and are cognizant that the risk is there and must weigh the risk and benefits of using these medications long term."
Proton-pump inhibitors (PPIs) are widely prescribed medications used to treat acid-related gastrointestinal diseases and are considered the superior option for anti-secretory therapy against several conditions including non-erosive gastrointestinal reflux disease, erosive esophagitis, dyspepsia, and peptic ulcer. PPIs irreversibly block the proton pump (H+-K+-ATPase ion exchanger) in the stomach's acid-secreting parietal cells, leading to a profound inhibition of gastric acid secretion.
For reference log on to
https://synapse.koreamed.org/DOIx.php?id=10.11005/jbm.2018.25.3.141
Source : With inputs from Journal of Bone Metabolism