Study confirms PPIs increase risk of Iron deficiency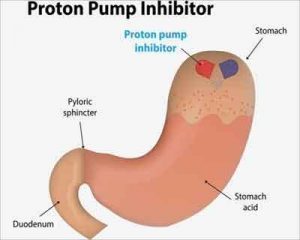 A new study published in the Journal of Internal Medicine reports an association between some treatments of heartburn and iron deficiency. The study suggests that chronic proton pump inhibitors (PPIs) use increases the risk of Iron deficiency.
A. Tran‐Duy and associates conducted a case-control study to investigate the risk of iron deficiency associated with the use of PPIs using the UK Clinical Practice Research Datalink (CPRD) database.
Read Also: Proton pump inhibitors (PPIs) linked to chronic kidney disease and kidney failure
The collaboration between academics at the Universities of Melbourne, Utrecht, and Maastricht was the first population-based study to find that proton pump inhibitors (PPIs), a class of acid suppressants that are widely prescribed for heartburn, gastroesophageal reflux disease (GERD) and peptic ulcers, are associated with iron deficiency.
"PPIs could lead to iron malabsorption because acid was needed for iron absorption," said Dr.Duy."Regardless of whether the use of PPI has led to iron deficiency has long been inconclusive," he added.
The case-control study by the researchers used data from over 50,000 patients and showed that the continuous use of PPI for more than a year increased the risk of iron shortages. People who used a PPI 20 mg tablet or more a day had a higher risk of iron deficiency than those who used less than one tablet a day.
Read Also: Proton pump inhibitors do not contribute to dementia or Alzheimers disease: Research
The investigators suggested that many doctors tend to overprescribe proton pump inhibitors and do not rigorously weigh their benefits against their harms, so it is important to increase awareness about the harmful effects.
"To my knowledge, current guidelines do not recommend regular iron monitoring during PPI administration. It seems that many doctors are not aware of the time and dose-response in patients using PPIs," Dr. Tran said.
Iron deficiency is the most common cause of anemia, affecting approximately 2.2 billion people worldwide.
For reference log on to
https://doi.org/10.1111/joim.12826
Source : With inputs from the Journal of Internal Medicine