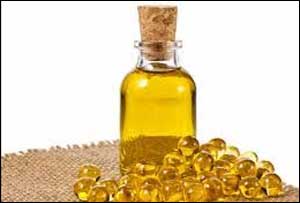 Fish oil supplementation does not increase perioperative bleeding in surgery patients and reduced the number of blood transfusions, finds a new study published in the journal Circulation. In fact, higher levels of n-3 polyunsaturated fatty acids (PUFA) was associated with lower bleeding risk.
The study has put to rest the concerns about the theoretical bleeding risk associated with the use of fish oil supplements for the prevention of cardiovascular disease or treatment of hypertriglyceridemia. The concerns of its use had led to recommendations that patients should stop taking fish oil before surgery or delay in elective procedures for patients taking fish oil by some health care professionals.
Also Read: Fish Oil, Vitamin D do not lower heart,cancer risk says AHA
Omega-3s, specifically EPA and DHA, are important for heart, brain, eye and joint health. Fish oil contains the omega-3s EPA and DHA. Unfortunately, most people don't get enough of these valuable fatty acids, which can increase their risk of several of the most serious health issues.
Emmanuel Akintoye, Division of Cardiovascular Medicine, University of Iowa Hospitals and Clinics, and colleagues explored whether high-dose EPA+DHA supplementation affects the risk of bleeding in surgery patients. For this, they conducted a secondary analysis of the Omega-3 fatty acids for the PrEvention of post-opeRative Atrial fibrillation (OPERA) study.
For this study, 1516 patients scheduled for cardiac surgery were randomized to receive either omega-3s or placebo. The dose was 6.5-8 grams of EPA+DHA over 2 to 5 days before surgery, and then 1.7 grams per day beginning on the morning of surgery and continuing until discharge.  Participants' mean (SD) age was 63 (13) years, and planned surgery included coronary artery bypass graft (52%) and valve surgery (50%).
The primary outcome of the study was risk for major peri-operative bleeding as defined by the Bleeding Academic Research Consortium (BARC). The number of units of blood needed for transfusion was one of the secondary outcomes.
Also Read: Fish oil supplements during pregnancy linked to better growth in children: BMJ

Key Findings:
The primary outcome occurred in 92 patients (6.1%).
Compared with placebo, risk of Bleeding Academic Research Consortium bleeding was not higher in the fish oil group: odds ratio, 0.81; 95% CI, 0.53–1.24; absolute risk difference, 1.1% lower (95% CI, −3.0% to 1.8%). Similar findings were seen for secondary bleeding definitions.
The total units of blood transfused were significantly lower in the fish oil group compared with placebo.
Evaluating achieved plasma phospholipid omega-3 polyunsaturated fatty acids levels with supplementation (on the morning of surgery), higher levels were associated with lower risk of Bleeding Academic Research Consortium bleeding, with substantially lower risk in the third and fourth quartiles, compared with the lowest quartile.
"These novel findings support the need for reconsideration of current recommendations to stop fish oil or delay procedures before cardiac surgery," write the authors.
"The researchers in this study concluded that these findings support the need to reconsider current recommendations to stop fish oil or delay procedures for people on fish oil before cardiac surgery. In other words, bleeding in surgery (and in normal life) is not a safety concern for omega-3 supplements, said Dr. Bill Harris, founder of OmegaQuant, co-inventor of the Omega-3 Index.
The Omega-3 index is expressed as a percent of total red blood cell (RBC) fatty acids and is a long-term, stable marker of omega-3 status that accurately reflects tissue levels of EPA and DHA. An Omega-3 Index between 8% and 12% is considered the optimal range. Why? Because at these levels your risk of fatal cardiovascular disease decreases dramatically.
For further reference log on to https://www.ahajournals.org/doi/full/10.1161/CIRCOUTCOMES.118.004584