FDA panel recommends approval of new Painkiller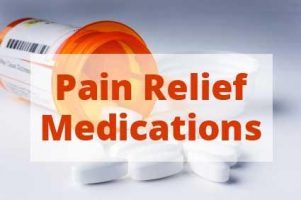 FDA panel has recommended approval of a new Painkiller for adult patients.
The Anesthetic and Analgesic Drug Products Advisory Committee of the U.S. Food and Drug Administration (FDA) voted in favour of recommending the approval of DSUVIA™ for the management of moderate-to-severe acute pain in medically supervised settings for adult patients, announced AcelRx Pharmaceuticals.
Sufentanil citrate is a potent opioid analgesic that has bee previously used for intravenous administration in adults and pediatric patients: as an analgesic adjunct in the maintenance of balanced general anaesthesia.
Now DSUVIA 30 mcg sufentanil tablet has been recommended for sublingual use and is to be taken "as needed" basis, with a minimum of one hour between doses and a maximum cumulative daily dose of 360 mcg or 12 tablets per 24-hour period. They are to be self-administered using the administration device with the disposable mouthpiece. The tablet dissolves under the tongue and should not be crushed, chewed or swallowed. Patients should not eat or drink and minimise talking for 10 minutes after each dose.
Sufentanil is a potent opioid, 500 to 1000 fold higher than oral morphine, and with highly selective binding to µ–opioid receptors. Naloxone is used as an antidote to reverse the respiratory depression caused by sufentanil in the event of a deliberate or inadvertent overdose. However, the long half-life of sufentanil: 6-10 hours after a single dose and 18 hours after repeated dosing, should be taken into account in relation to the shorter duration of activity with naloxone.
Read Also: New Non-Opioid Treatment for Neuropathic Pain
The company presented DSUVIA efficacy and safety data from two randomized, placebo-controlled studies with a total of 261 patients and two open-label, single-arm studies with a total of 216 patients. In these clinical trials, DSUVIA was shown to be well-tolerated and demonstrated efficacy across a range of patient ages and BMI as a non-invasive analgesic for the management of moderate-to-severe acute pain.
Sufentanil citrate injection has been administered for over 30 years, primarily as an intravenous (IV) anesthetic agent at high doses (up to 30 mcg/kg), as an IV analgesic component of general anesthesia (up to 8 mcg/kg), and as an epidural analgesia for labor and delivery (up to 3 hourly doses of 15 mcg. It was recently approved in June 2018 in the European Union (EU) for the management of acute moderate-to-severe pain in adults in medically monitored settings.
Read Also: Low-dose Ketamine an effective alternative to opioids for acute pain
"The availability of a single-dose, non-invasive opioid, like DSUVIA, could significantly improve my ability to effectively, efficiently and safely alleviate acute pain experienced by my patients," said David Leiman, M.D., Clinical Assistant Professor of Surgery, the University of Texas at Houston, and Director, HD Research Corp. "It is my hope that the FDA consider the recommendation of the Advisory Committee and the current need for additional non-invasive opioid analgesic options on behalf of patients and health care providers in medically supervised settings."
Source : press release