New Non-Opioid Treatment for Neuropathic Pain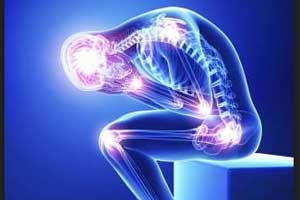 The U.S. Food and Drug Administration (FDA) has granted Fast Track designation for development of AV-101 as a non-opioid, non-sedating treatment for neuropathic pain, announced VistaGen Therapeutics, a clinical-stage biopharmaceutical company developing new generation medicines for central nervous system (CNS) diseases and disorders.
AV-101 is an investigational, orally bioavailable, small molecule NMDA (N-methyl-D-aspartate) receptor glycine B antagonist. According to the Company, AV-101 has the potential to achieve ketamine-like antidepressant effects, but without the side effects and safety concerns. AV-101 has the potential to be a new at-home treatment for multiple CNS indications with high unmet need.
Read Also: Repeated lidocaine infusion effective in refractory neuropathic pain
"Every day in the U.S., more than 115 people die from overdosing on opioids. We have evaluated AV-101 in multiple models of serious CNS conditions, including those that cause patients to suffer from neuropathic pain, for which current treatment options are inadequate. After considering peer-reviewed data published last year in The Journal of Pain, together with published safety data from our Phase 1 program, we believe AV-101 has the potential to address the high unmet need for a new non-opioid, non-sedating treatment for neuropathic pain," said Shawn Singh, Chief Executive Officer of VistaGen.
The treatment is currently being evaluated in a Phase 2 study (ELEVATE) in patients with a major depressive disorder who have had an inadequate response to standard antidepressant therapy (ie, selective serotonin reuptake inhibitors, serotonin-norepinephrine reuptake inhibitors).
The FDA's Fast Track designation is designed to facilitate the development, and potentially expedite the review, of drugs to treat serious or life-threatening conditions and fill an unmet medical need.
Neuropathic pain (NP) is characterized by a steady burning or "pins and needles" or "electric shock" sensation that results in abnormal neuronal function after trauma to the nerve, viral infections, certain medications, or metabolic insults.
Source : press release