Low-dose Ketamine an effective alternative to opioids for acute pain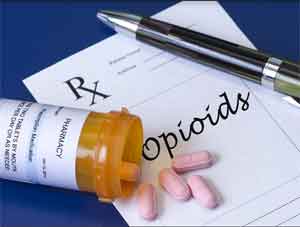 Low‐dose ketamine (LDK) is an analgesic alternative for the treatment of acute pain in the emergency department (ED) which has been explored to overcome the epidemic of opioids misuse, according to a study published in the journal Academic Emergency Medicine. The findings of the study show that low-dose ketamine is as effective as opioids for the control of acute pain in the ED.
Nicholas Karlow and his associates conducted a systematic review and meta‐analysis to quantify whether low‐dose ketamine is an effective and safe opioid alternative for acute pain reduction in adults in the ED setting.
The authors did a systematic review of randomized controlled trials comparing intravenous opioids to LDK for the relief of acute pain in the ED. Exclusion criteria included the studies where prior to ketamine, the control group initially received opioid. The meta-analysis finally included three studies which met the inclusion criteria.
Read ALso:
Acetaminophen plus Ibuprofen as effective as Low-Dose Oral Opioids in Acute Extremity Pain
The analysis showed that ketamine was non-inferior compared to morphine in pain reduction. No severe adverse events were observed in any study, but ketamine showed higher rates of nonsevere adverse events.
"Ketamine appears to be a legitimate and safe alternative to opioids for treating acute pain in the Emergency Department," said senior author Dr. Evan Schwarz, of the Washington University School of Medicine. "Emergency physicians can feel comfortable using it instead of opioids."
The study concluded that Ketamine shows the same efficacy as morphine for the control of acute pain which indicates that ketamine can be considered as an alternative to opioids for emergency department short‐term control of pain.
For reference log on to
https://doi.org/10.1111/acem.13502
Source : With inputs from the journal Academic Emergency Medicine