FDA approves device to treat common congenital heart defect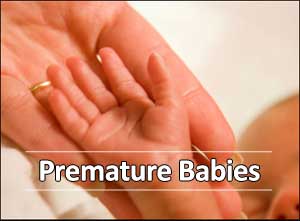 The U.S. Food and Drug Administration (FDA) approved the world's first medical device, Amplatzer Piccolo™ Occluder, that can be implanted in the tiniest babies using a minimally invasive procedure to treat patent ductus arteriosus, or PDA announced Abbott Pharmaceuticals.
The device is intended for use in infants >3 days old at the time of procedure who may be non-responsive to medical management and who may not be able to undergo corrective surgery.
The pea-sized device is a self-expanding wire mesh that is inserted through an incision in the leg and guided through vessels to the heart, where it is placed to seal the opening; it may be delivered via an anterograde (venous) or a retrograde (arterial) approach.
Read Also: Premature infants more likely to develop chronic kidney disease
The Amplatzer Piccolo device is even smaller than a small pea and provides new hope to premature infants and newborns who need corrective treatment, and who may be non-responsive to medical management and high risk to undergo corrective surgery.
The approval was supported by the ADO II AS study which included 50 patients with a PDA, with additional safety and efficacy data obtained from patients treated with the device under a continued access protocol.
"This approval is a potentially life-saving advance for the very smallest premature infants that will help us treat these delicate babies who might otherwise not be able to survive," said Evan Zahn, M.D., director of the Congenital Heart Program at Cedars-Sinai's Smidt Heart Institute, and principal investigator for the study that led to FDA approval.
Read Also: Caffeine therapy helps in brain development in premature babies
PDA is a potentially life-threatening opening between two blood vessels leading from the heart. In some cases, primarily in babies born prematurely, the PDA fails to spontaneously close, which can make it difficult for babies to breathe normally due to increased blood flow to the lungs. PDA accounts for up to 10 percent of all congenital heart disease.