Pentoxifylline useful in Sepsis in premature babies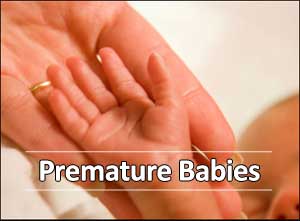 A new study published in the British Journal of Clinical Pharmacology reports that researchers from The University of Western Australia, King Edward Memorial Hospital and Curtin University are investigating whether an old drug could be used to help very sick premature babies. The drug called pentoxifylline was developed in the 1970s and is currently used to treat adults with poor circulation. It has multiple positive effects including improving blood flow and reducing inflammation.
Sam Salman and his associates conducted a study to characterize the pharmacokinetic properties of intravenous pentoxifylline (PTX) and its metabolites in preterm infants.
Read Also: Breast milk best for brain development in premature babies
The researchers conducted an open-label pilot clinical study of intravenous PTX as an adjunct therapy in preterm infants (gestation <32 weeks) with suspected late‐onset sepsis (LOS) or necrotizing enterocolitis (NEC). PTX was infused for 12h for two days (60 mg kg‐1 per 12h), and in infants with the confirmed diagnosis of LOS or NEC, for 6h for another four days (30 mg kg‐1 per 6h). Plasma concentrations of PTX and its principal metabolites from collected blood samples were measured.
A total of 26 preterm infants were included in the study who had a median (range) gestation of 24.8 weeks (23.3‐30.4) and birthweight of 689 g (370‐1285).
"Although we have a good idea on the dose we need to treat adults there is little information to help us understand the best dose to give premature babies," Dr. Salman said.
The study authors found that not only did size impact the concentrations of the drug but that for every additional week of life there was a 30 percent increase in organ function that metabolized the drug, resulting in lower concentrations of the drug.
Read Also:
Premature Baby Weighing 520gms Survives at Fortis Hospital
"We found that there was a sixfold difference in concentration of the drug despite dosing based on weight, suggesting that the current weight-based dosing may be improved by accounting for the age of each individual baby," Dr. Salman said. Moreover, the drug did not have an adverse effect on other medications the babies needed.
According to the authors, the developed model can be used to explore dosing strategies based on size and maturation for pre‐term infants and the findings will support an ongoing international study of 1,800 babies in NICU, led by researchers at UWA and KEMH, which aims to prove the benefit of the drug in critically ill premature babies.
For reference log on to https://doi.org/10.1111/bcp.13775
Source : With inputs from British Journal of Clinical Pharmacology