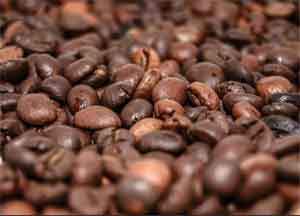 In an interesting study, researchers have found that premature babies show better neurodevelopment when given a daily dose of caffeine.
The study published in the American Journal of Pediatrics has reported that early caffeine therapy is associated with better neurodevelopmental outcomes compared with late caffeine therapy in preterm infants born at <29 weeks' gestation.
"Caffeine is the most commonly used drug in the NICU after antibiotics," says Dr Abhay Lodha, the lead author of the study. "It's important that we understand the long-term effects of caffeine as a treatment and ensure these babies are not only surviving but have a quality of life down the road," he added.
Read Also: Caffeine consumption may help kidney disease patients live longer
Infants of <29 weeks' gestation born between April 2009 and September 2011 and admitted to Canadian Neonatal Network units and then assessed at Canadian Neonatal Follow-up Network centres were studied. Neonates who received caffeine were divided into early- (received within 2 days of birth) and late-caffeine (received after  2 days of birth) groups. The primary outcome was significant neurodevelopmental impairment.
The study found that early caffeine treatment has no long-term negative effects on neurodevelopment, and is actually associated with better cognitive scores, and reduced odds of cerebral palsy and hearing impairment.
Also, the rates of bronchopulmonary dysplasia, patent ductus arteriosus, and severe neurologic injury were lower in the early-caffeine group than in the late-caffeine group.
Read Also: High Caffeine Intake during pregnancy leads to Obesity in Children
Lodha says it's believed that caffeine may increase the growth of dendrites, the small branches of a neuron that receive signals from other neurons. "Caffeine may also improve better lung stretch and expansion, cardiac output and blood pressure in premature infants, which improves oxygen supply throughout the body and brain, reducing the duration of mechanical ventilation and the risk of chronic lung disease and injury on the developing brain."
Anna, one of the study participants, born prematurely at 27 weeks was given caffeine to help her breathe and boost lung function. To help her breathe more easily, Anna needed a continuous positive airway pressure, or CPAP, machine to deliver constant airflow to her lungs.
According to her parents, Anna, is two years old now and has completed multiple follow-up assessments and is participating in dance classes, gymnastics lessons and swimming like a fish, says her mom Avril.
For full information log on to http://dx.doi.org/10.1542/peds.2018-1348