Eravacycline approved for complicated Intra-Abdominal Infections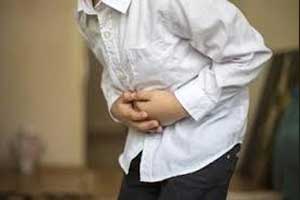 The U.S. Food and Drug Administration (FDA) has granted approval of Eravacycline for the treatment of complicated intra-abdominal infections (cIAI), announced Tetraphase Pharmaceuticals.
The drug is supposed to be effective against susceptible microorganisms: Escherichia coli, Klebsiella pneumoniae, Citrobacter freundii, Enterobacter cloacae, Klebsiella oxytoca, Enterococcus faecalis, Enterococcus faecium, Staphylococcus aureus, Streptococcus anginosusgroup, Clostridium perfringens, Bacteroides species, and Parabacteroides distasonis in patients ≥18 years old.
In clinical trials, Eravacycline was well-tolerated and achieved high clinical cure rates in patients with cIAI, demonstrating statistical non-inferiority to two widely used comparators – ertapenem and meropenem. Xerava is a fully-synthetic fluorocycline antibacterial that is structurally similar to tetracyclines but the treatment is contraindicated in patients with known hypersensitivity to tetracycline-class antibacterial drugs.
Read Also: Gastrointestinal and Intra-Abdominal Infections: GOI Antibiotic Guidelines
Duration of therapy with Xerava for cIAI can range from 4 to 14 days and the treatment duration should be guided by the severity and location of infection and the patient's clinical response. Dosage adjustment is recommended for patients with severe hepatic impairment and in patients taking concomitant strong CYP3A inducers.
"The approval of XERAVA is an extraordinary achievement, one for which we thank the patients who have participated in our clinical studies, study investigators and physicians as well as our dedicated employees," said Guy Macdonald, President and Chief Executive Officer of Tetraphase. "We are thrilled to have received FDA approval, and a positive opinion from the Committee for Medicinal Products for Human Use (CHMP) in Europe all within the same quarter. Each milestone is a significant accomplishment on its own and achieving both underscores the potential for Tetraphase and the medical need for XERAVA."
Read Also: Fidaxomicin better than vancomycin in Clostridium difficile infection
Each single-dose vial of Xerava contains 50mg of eravacycline (equivalent to 63.5mg eravacycline dihydrochloride) as a lyophilized powder for reconstitution and further dilution.
Intra-abdominal infection (IAI) is a common problem in clinical practice and comprises a wide variety of disease processes. IAI is classified as uncomplicated or complicated based on the extent of the infection. Complicated intra-abdominal infections (cIAI) extend beyond the source organ into the peritoneal space (the space between the two membranes that separate the organs in the abdominal cavity from the abdominal wall) as a result of perforation or other damage to the gastrointestinal tract.