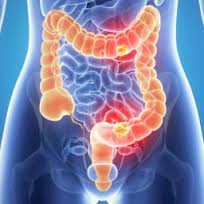 Fidaxomicin is a better treatment option than vancomycin for all patients except those with severe infections with Clostridium difficile and could be considered as a first-line therapy, according to the results of a meta-analysis published in the journal The Lancet Infectious Disease.
Tomas Beinortas and his associates conducted a study to compare and rank treatments for non-multiply recurrent infections with C. difficile in adults.
The investigators did a systematic review and meta-analysis to obtain direct and indirect comparisons of trials. The authors extracted the data of trials from MEDLINE, Embase, Web of Science, Cochrane Central Register of Controlled Trials, and ClinicalTrials.gov. They included randomized controlled trials of treatments for non-multiply recurrent infections with confirmed C. difficile in adults (at least 18 years) that reported both primary cure and recurrence rates.
The primary outcome was sustained symptomatic cure, defined as the number of patients with resolution of diarrhea minus the number with recurrence or death.
Read Also: Novel Oral Antibiotic for C. Difficile Infection
The meta-analysis finally included 24 trials, which comprised 5361 patients and 13 different treatments. The overall quality of evidence was rated as moderate to low.
Key study findings:
The analysis showed that for a sustained symptomatic cure, fidaxomicin and teicoplanin were significantly better than vancomycin.
Teicoplanin, ridinilazole, fidaxomicin, surotomycin, and vancomycin were better than metronidazole.
Bacitracin was inferior to teicoplanin and fidaxomicin and tolevamer was inferior to all drugs except for LFF571 and bacitracin.
The study concluded that among the treatments for non-multiply recurrent infections by C. difficile, the highest quality evidence indicates that fidaxomicin provides a sustained symptomatic cure most frequently and Metronidazole should not be recommended for treatment of C. difficile.

Clostridium difficile infection is symptomatic infections caused due to the spore-forming bacterium, Clostridium difficile. Commonly observed symptoms include watery diarrhea, fever, nausea, and abdominal pain.
For reference log on to https://doi.org/10.1016/S1473-3099(18)30285-8