Diabetes drug: Thiazolidines increase fracture risk in elderly diabetics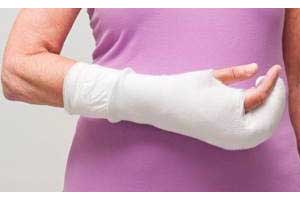 Japan: The use of diabetes drugs belonging to thiazolidines (TZD) group increase the risk of fracture in elderly patients with type 2 diabetes mellitus (T2DM), finds a recent study published in the journal BMC Endocrine Disorders. Thiazolidines are a class of hypoglycemic agents used for the treatment of type 2 diabetes.
"These results may need to be considered while selecting hypoglycemic agents for treating elderly patients with T2DM," stress the authors.
Elderly patients with type 2 diabetes experience more frequent fractures as compared to elderly people without diabetes. Fractures that require hospitalization greatly affect the quality of life. The diabetic patients have several risk factors associated with fractures, but only a few studies have been able to throw light on the same in the Asian population.
Considering this Takeshi Horii, Kitasato University School of Pharmacy, Kitasato, Japan, and colleagues conducted the retrospective study of elderly patients with T2DM for evaluating factors associated with fracture risk.
The study involved 2,112 elderly patients (age ≥ 65 years) with T2DM, among them 69 (3.3%) patients had been hospitalized for fractures. The researchers used electronic medical records (EMR) of patients. The factors associated with fractures necessitating hospitalization in elderly patients with T2DM characteristics and hypoglycemic agent use were identified using multivariable logistic regression analysis.
Also Read:Plant-based diet can keep type 2 diabetes at bay, finds JAMA Study
Key findings include:


Factors associated with fractures were female sex (OR, 3.46), eGFR < 60 ml / min / 1.73 m2 (OR, 0.55), and thiazolidine use (OR, 4.28).


A separate analysis based on sex revealed that the use of thiazolidines was significantly associated with fracture risk in both sexes.


Also Read: CREDENCE Trial Unfolds the Potential of SGLT2 inhibitor Canagliflozin for Indian Type 2 Diabetes Mellitus patients
"In elderly patients with T2DM, the key factor associated with fractures was TZD use in both males and females. The present study also showed that TZD use increases the risk of bone fractures necessitating hospitalization in males," concluded the authors.
To read the complete study follow the link:
https://doi.org/10.1186/s12902-019-0413-0