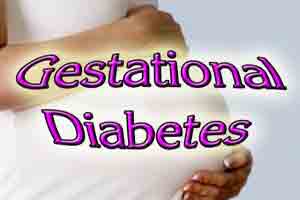 Women with gestational diabetes mellitus(GDM) are more susceptible to early-stage kidney damage, a precursor to chronic kidney disease, according to a study published in the journal Diabetes Care. Women who had pregnancy-related diabetes and later-life diabetes were also more likely to have an elevated urinary albumin to creatinine ratio (UACR), an indication of kidney disease. Women who had only GDM were not at increased risk for an elevated UACR
Gestational diabetes occurs only in pregnancy and results when the level of blood sugar is too high. The condition increases the risk for preterm birth and cesarean delivery, among other complications. Chronic kidney disease describes the gradual loss of kidney function.
The study was conducted by Cuilin Zhang to examine whether gestational diabetes mellitus (GDM), independent of subsequent diabetes, is an early risk factor for renal impairment long term after the index pregnancy.
The study collected blood and urine samples and analyzed data from Danish women who had pregnancies from 1996 through 2002. The data included results from tests for diabetes and kidney functioning an average of 13 years later. Of this group, 601 women had gestational diabetes and 613 did not.
The study found that women who had gestational diabetes were more likely to have a high glomerular filtration rate (GFR). Many researchers think that a very high GFR can precede the early kidney damage that accompanies pre-diabetes–higher than normal blood sugar levels that are not high enough to be classified as diabetes
Women who had gestational diabetes and later developed diabetes were approximately nine times more likely to have an elevated GFR later in life, compared to women who did not have gestational diabetes. Women who only had gestational diabetes had more than triple the risk of an elevated GFR.
The study concluded that women who develop GDM in pregnancy were more likely to show increased eGFR levels at 9–16 years' postpartum, which could indicate early stages of glomerular hyperfiltration and renal damage
For more references log on to:
http://care.diabetesjournals.org/content/early/2018/05/03/dc17-2629