Long term Vitamin D supplementation decreases blood sugar levels in premenopausal women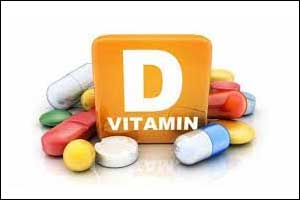 AUSTRIA: Long-term vitamin D supplementation decreases insulin resistance that helps in keeping blood sugar levels under control in healthy pre-menopausal women, finds a recent study published in the journal Clinical Nutrition.
Insulin resistance is a resistance to the hormone insulin that results in increased blood sugar levels. It is the driving factor that can lead to prediabetes, gestational diabetes, and type 2 diabetes. While genetics, aging and ethnicity play roles in developing insulin sensitivity, the driving forces behind insulin resistance include excess body weight, too much belly fat, a lack of exercise, smoking, and even skimping on sleep. Insulin resistance is usually triggered by a combination of factors linked to weight, age, genetics, being sedentary and smoking.
Vitamin D is a fat-soluble vitamin that regulates the absorption of calcium and phosphorus as well as facilitates normal immune system function. It is essential for skeletal growth and bone health, and deficiency can result in rickets, soft bones, and seizures or heart failure as a result of a lack of calcium.
Please also read-
Vit D independently, inversely tied to cholesterol in children
Christian Trummer, Department of Internal Medicine, Division of Endocrinology and Diabetology, Medical University of Graz, Graz, Austria, and colleagues conducted this study to investigate whether vitamin D supplementation has any significant effects on metabolic and endocrine parameters in healthy premenopausal women.
Please also read-
High-dose vitamin D supplements during pregnancy don't protect kids from asthma: JAMA
In this single-center, double-blind, randomized placebo-controlled trial, one-hundred and fifty healthy premenopausal women with 25-hydroxyvitamin D (25[OH]D) concentrations <75 nmol/L once weekly received either 20.000 IU of cholecalciferol or placebo (2:1 ratio) over a total of 24 weeks. In total, 127 women (age 36.2 ± 8.7 years; BMI 25.3 ± 5.6 kg/m2; baseline 25(OH)D 55.8 ± 19.7 nmol/L) completed the study.
Primary outcome measure was the plasma glucose area under the curve (AUCgluc).
Key findings of the study include:


Vitamin D supplementation had no significant effect on AUCgluc.


Vitamin D supplementation had a significant treatment effect on homeostatic model assessment-insulin resistance (HOMA-IR) and quantitative insulin-sensitivity check index QUICKI).


There was no significant effect on the remaining secondary outcome parameters.


"In this randomized controlled trial in healthy premenopausal women, there was a significant treatment effect of vitamin D supplementation on HOMA-IR and QUICKI, while there was no significant treatment effect on AUCgluc," concluded the authors.
For detailed study log on to
https://doi.org/10.1016/j.clnu.2019.03.007
Source : With inputs from Clinical Nutrition