High-dose vitamin D supplements during pregnancy don't protect kids from asthma: JAMA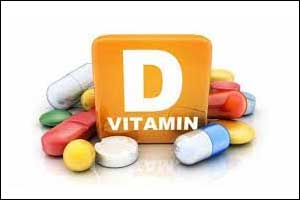 Copenhagen, Denmark: High-dose vitamin D supplementation during pregnancy does not reduce the child's risk of developing asthma by age 6, according to a new study. In addition, no effect was observed on lung function or allergy outcomes.
The study, published in the journal JAMA, however, does not rule out a clinically important protective effect of vitamin D.
A global surge in vitamin D deficiency paralleled with an increased prevalence of childhood asthma suggests that low maternal vitamin D levels during pregnancy increase asthma risk in the child. Hans Bisgaard, Copenhagen Prospective Studies on Asthma in Childhood, Herlev and Gentofte University Hospital, Copenhagen, Denmark, and colleagues conducted the study to determine the association of in utero vitamin D levels with asthma risk in offspring.
The researchers conducted a randomized double-blinded controlled trial within the Danish COPSAC2010 cohort of 7-fold (2,400 IU/d) vs. standard dose (400 IU/d) of vitamin D supplementation from pregnancy week 24 aiming to reduce offspring asthma risk. There were 545 of 581 children available for the analysis at age 6.
Key Findings:


At age 3, a non-significant 24% reduced risk of recurrent asthma-like symptoms, ie. recurrent wheeze, in the high-dose vitamin D group was observed.


In the study, followed 545 of the 581 children in the study till age 6, where an asthma diagnosis can be established and observed no effect of the high-dose vitamin D supplement on the child's risk of asthma.


The study had reduced statistical power because the target sample size wasn't reached.
"Although we observed no overall effect of the high-dose vitamin D supplement it should be investigated whether the effect is modified by environmental, dietary or genetic factors such as the child's genetic risk of asthma or genetic variants in the vitamin D metabolism. If such at-risk pregnancies could be identified it may pave a path for personalized prevention of asthma," concluded the authors.
For further reference log on to
10.1001/jama.2019.0052
Source : With inputs from JAMA