Vitamin D supplementation improves depression in MS patients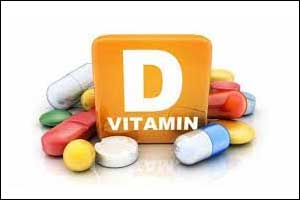 According to a new study, Vitamin D Supplementation was associated with significant improvement of depressive symptoms in Multiple sclerosis, MS. Multiple sclerosis (MS) is a chronic demyelinating disease of the central nervous system and depression is common among MS patients. In patients without MS, lower vitamin D levels were associated with higher depression scores and severity. The study has appeared in the Journal of Multiple sclerosis Related Disorders.
Multiple sclerosis (MS) is a common neurological disease, and its aetiology remains unknown. In recent years, increasing attention has been paid to the possible association between MS and vitamin D deficiency. It is known that MS is more common in countries further away from the equator. Although there are many possible reasons for this pattern, researchers have become particularly interested in the role that sunlight (and therefore vitamin D) could play in MS.
Dr Kotb MA at Neurology Department, College of Medicine, Prince Sattam bin Abdulaziz University and colleagues conducted a study to evaluate the relationship between vitamin D levels and depression scores, and the effect of vitamin D replacement on the depressive symptoms in patients with MS.
The study included 35 patients with relapsing-remitting multiple sclerosis. Neurological, psychiatric, and radiological evaluations were done. Participants received 10,000 IU of cholecalciferol daily for 12 months.
Also Read: Active Vitamin D has no mortality benefit in Kidney failure: JAMA
It was found that Vitamin D level was low at baseline. Depressive symptoms were high at baseline and improved with vitamin D replacement although, Expanded Disability Status Scale (EDSS) score was not improving. Vitamin D levels correlated negatively with depressive symptoms at baseline and follow up periods.
Also Read: Magnesium regulates Vitamin D levels in body , Trial finds
The researchers concluded that Lower vitamin D levels are associated with higher depressive scores, and vitamin D replacement could improve depressive symptoms in patients with relapsing-remitting multiple sclerosis.it is clear that vitamin D deficiency is a modifiable risk factor for MS. Therefore, persons who are at risk for MS (for example, first-degree relatives of MS patients, or patients with a single episode demyelinating attack) should be screened for vitamin D deficiency.
For further reference log on to :
doi: 10.1016/j.msard.2019.