Vitamin D deficiency can worsen chronic urticaria : Study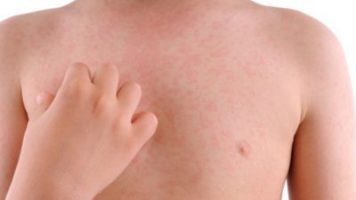 Patients with chronic spontaneous urticaria(CSU) have reduced levels of vitamin D when compared to healthy individuals, according to a new study published in the Indian Dermatology Online. The study also demonstrated a significant negative association between disease severity and levels of serum vitamin D.
Shagufta Rather and his associates conducted a study to evaluate the relationship between vitamin D levels and chronic spontaneous urticaria (CSU) and compare with healthy age and sex-matched controls.
A hospital-based cross-sectional study which included 110 patients was conducted over a period of 1 year, For each patient, urticaria activity score (UAS) was calculated and autologous serum skin test (ASST) was performed. Plasma 25-hydroxyvitamin D [25-(OH)D] was analyzed by chemiluminescence method. Vitamin D values less than 20 ng/mL are considered as vitamin D deficiency, between 20 ng/mL and30 ng/mL as vitamin D insufficiency and values more than 30 ng/mL are categorized as sufficient.
The study found that the mean serum 25-(OH)D levels of CSU patients was 19.6 ± 6.9 ng/mL, whereas, in control group, the mean level was 38.5 ± 6.7. A significant negative correlation was found between vitamin D levels and UAS. The number of patients with ASST positivity was 44 (40%).
The authors said that the present guidelines for managing CSU do not include serum 25‑(OH)D level testing, but due to the possible immunomodulatory and anti-inflammatory effects of vitamin D, it might have a beneficial effect and complement to the already existing CSU treatment. Further randomized trials are needed to evaluate the aetiopathogenesis of vitamin D with regard to the immune response in patients with CSU.
Urticaria affects 15–25% of people at least once in their lifetime. It causes severe impairment on the quality of life. In a number of patients, chronic urticaria is associated with various aggravating factors including drugs, food and food additives, infections and infestations, systemic diseases, etc.50% cases of chronic urticaria remain idiopathic.
For more reference log on to
http://www.idoj.in/text.asp?2018/9/3/170/231726