Vitamin A supplementation lowers retinopathy of prematurity incidence in preterm infants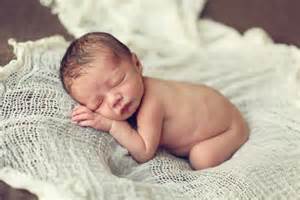 CHINA: Early supplementation with vitamin A in preterm infants is associated with a decreased incidence of type 1 retinopathy of prematurity (ROP) and may also have a positive impact on reducing bronchopulmonary dysplasia, according to a recent study in the journal Retina.
Retinopathy of prematurity (ROP) is a common retinal neovascular disorder and a major cause of vision impairment or blindness. Supplementing newborn infants with vitamin A within the first 2 days of life reduced infant mortality by almost 25%, with the greatest benefit to those of low birth weight. Vitamin A has been used in this population prophylactically for chronic lung disease with the large doses and no reported significant adverse effect exists. It is suggested that vitamin A-retinoids and their active metabolite, retinoic acid (RA) have highly potent antiangiogenic activity by inhibiting VEGF expression. Vitamin A (retinol) is converted into retinoic acid in cells
Sun Huiqing, Zhengzhou Children's Hospital, Zhengzhou, China. and colleagues conducted the study to assess the efficacy and safety of early vitamin A (VA) supplementation to improve outcomes of retinopathy of prematurity in extremely preterm infants.
For the purpose, the researchers identified a total of 262 eligible extremely preterm infants underwent randomization; of these, 132 were assigned to the VA group and 130 to the control group. They were then administered a solution of vitamin A (1,500 IU/day), added to their enteral feeds as soon as minimal feeding was introduced and continued for 28 days or until discharge.
Also Read: AAP releases latest guidelines for retinopathy of prematurity
The authors found that:


With no adverse effects occurring, serum VA of the VA-supplemented

infants

on Days 14, 28, and postmenstrual 36 weeks was higher than that of the placebo group.


No signs of VA toxicity or increased intracranial pressure were reported. The VA group had lower unadjusted rates of Type 1

retinopathy of prematurity

(1.6 vs. 6.9%) and bronchopulmonary dysplasia (18.9 vs. 33.8%) than the control group.


Regression analysis revealed an association between serum VA levels and risk of Type 1

retinopathy of prematurity

(beta = −2.37).


Also Read: Unprotected visualization of solar eclipse may lead to Retinopathy
"Vitamin A supplementation reduced VA deficiency in extremely preterm infants; it was associated with a decreased incidence of Type 1 retinopathy of prematurity and may also have a positive impact on reducing bronchopulmonary dysplasia," concluded the authors.
These investigators wisely do not attribute a direct cause-and-effect relation to the finding of fewer cases of severe ROP with vitamin A supplementation, but rather they point to overall better nutrition and decreased severe lung disease in those infants who received supplementation as major contributors to the improved ROP status.
For detailed study log on to
doi: 10.1097/IAE.0000000000002543
Source : With inputs from Retina