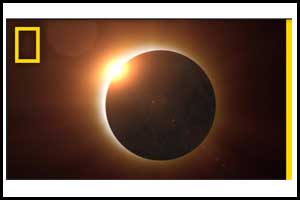 A case series published in the journal Clinical Ophthalmology reports 27 individuals with suspected vision changes due to unprotected visualization of the sun during a solar eclipse.
Solar retinopathy is a rare ophthalmic disorder resulting from sustained viewing of the sun without protective eyewear. The incidence of solar retinopathy typically increases following a solar eclipse due to attempted visualization of the sun without appropriate eye protection.
Read Also: Amodiaquine finds  new role in retinopathy and macular degeneration
The case series analysis included all available reported cases of solar retinopathy present in Utah resulting from the August 21st, 2017 solar eclipse. Twenty-seven patients had presented with concern for vision changes after the solar eclipse The authors could confirm solar retinopathy in 6 individuals. Of these six cases, charts were available for three. Demographically, all three patients were young males.
The common finding in all cases was a central scotoma with a correlating change to the inner segment/outer segment junction on optical coherence tomography.
"This data provides insights on populations in Utah at risk for ophthalmic damage and can aid in targeting education programs in the future" write the authors.
Read Also: Low-dose Bevacizumab effective in Retinopathy of Prematurity
Solar retinopathy refers to a photochemical toxicity and resultant injury to retinal tissues, usually occurring at the fovea. Symptoms commonly present within hours of exposure and include blurry vision and central or paracentral blind spot in one, or more commonly, both eyes. Additional complaints may include dyschromatopsia, metamorphopsia, micropsia, frontotemporal headache.
For reference log on to https://doi.org/10.2147/OPTH.S174808