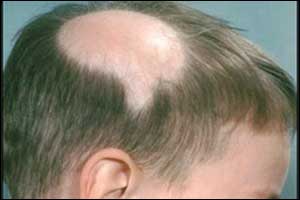 Two new drugs found to be safe and effective for the treatment of baldness caused by alopecia areata reports the findings of a trial presented at the 27th Congress of the European Academy of Dermatology and Venereology in Paris.
Till date, there has been no effective treatment for this condition that causes patchy hair loss and affects up to 147 million people worldwide. About 15 percent of people with the condition experience total or universal hair loss.
The Phase 2a, a randomized placebo-controlled study by the researchers from the University of Melbourne evaluated the efficacy and safety of two drugs known as Janus Kinase (JAK) Inhibitors*, PF-06651600 and PF 06700841, in alopecia areata over 24 weeks. The treatment program found both medications were effective, well tolerated by patients and safe. The study involved patients aged 18-75 with chronic and moderate to severe alopecia areata affecting their scalp
Read Also: Methotrexate is an effective Treatment for severe Alopecia Areata
"The new molecules used in the trial drugs had also been tested for atopic dermatitis, but this was the first trial conducted in alopecia. The latest results were potentially life-changing for those living with alopecia,' said  Sinclair, University of Melbourne, Professor of Dermatology.
Professor Sinclair said the new drugs inhibited alopecia's progression and allowed hair to regrow.
"Other medications that target this pathway have been used to treat rheumatoid arthritis and to correct blood disorders," he said. "Some of these drugs also work in eczema, psoriasis and a range of other inflammatory and autoimmune conditions."
According to Professor Sinclair, several patients in the trial experienced adverse events, including infections, gastrointestinal and skin/subcutaneous tissue issues. Two experienced a serious adverse event (rhabdomyolysis) but the patients were asymptomatic and recovered completely when the medication was ceased.  There were no serious infections or herpes zoster reactivation.

The researchers are soon going to initiate the phase 3 clinical trial.
For reference log on to http://newsroom.melbourne.edu/news/baldness-caused-alopecia-could-soon-be-treatable