Methotrexate is an effective Treatment for severe Alopecia Areata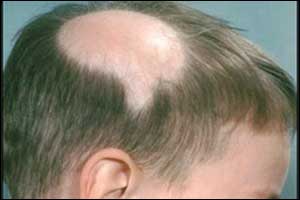 In a Systematic Review and Meta-Analysis, Researchers have found that methotrexate is an effective monotherapy or adjunct to corticosteroid in the treatment of severe Alopecia Areata. It may be a reasonable treatment option for recalcitrant severe Alopecia Areata and higher efficacy may be achieved in conjunction with corticosteroids.
The findings have appeared in Journal of the American Academy of Dermatology.
Methotrexate has been used both as an adjunct for low-risk maintenance therapy after initiation with corticosteroids for alopecia areata (AA) and as standalone therapy in the past but without any definitive evidence. The researchers conducted a systematic review and meta-analysis according to recommended PRISMA guidelines with an aim-


To determine the efficacy and risks associated with methotrexate therapy for Alopecia Areata


To determine differences efficacy of combination with corticosteroids versus standalone treatment, and


To determine the relative efficacy of methotrexate in adult versus pediatric populations.


The researchers investigated the efficacy of methotrexate in the treatment of severe alopecia areata (AA) in combination with corticosteroids versus stand-alone treatment and in an adult versus pediatric population.
They found that Methotrexate has reasonable effectiveness in patients with severe AA, and that adults appear to be more responsive to methotrexate treatment compared to pediatric cases. Methotrexate in conjunction with corticosteroids results in higher good/complete response rates compared to those treated with methotrexate alone. A large proportion of recurrence rates occurred in the setting of tapering treatment. The overall good or complete response rate (50%–100% hair regrowth) was 63.2% (69.3% in adults; 46.5% in children). Combined therapy with methotrexate and corticosteroids was associated with a significantly higher odds of good/complete response compared with methotrexate alone. The total pooled recurrence rates were 52% in adults and 31.7% in children and occurred most frequently in the setting of tapering treatment. The overall complication rate was 22.1% which included liver enzyme changes, gastrointestinal symptoms, hematological changes, and nausea. But overall complication rates were acceptable and similar between adults and pediatric cases.
The researchers concluded that Methotrexate is an effective monotherapy or adjunct to corticosteroid in the treatment of severe AA.
For further reference log on to:
DOI:
10.1016/j.jaad.2018.06.064
Source : With inputs from Journal of the American Academy of Dermatology