Use opioids cautiously for short duration in osteoarthritis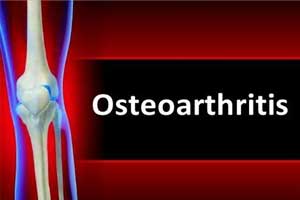 DELHI: Opioid analgesics should be used cautiously in osteoarthritis (OA) patients, warns a recent systematic review. Its use can lead to increased risk of gastrointestinal, CNS and dermatological adverse events (AEs) compared with placebo, for both immediate-release (IR) and extended-release (ER) formulations.
Results of the study, published in the journal Drugs & Aging, confirms that there are considerable tolerability and safety issues associated with opioid use in OA patients. It supports the recommendations of national and international guidelines to use opioids as the last resort pharmacologic therapy before surgery and for short time periods.
The ESCEO recommends that opioids should only be used as a step 3 treatment for severely symptomatic OA patients, preferably as short-term treatment with a weak opioid.
Osteoarthritis is the most common form of joint disease and is the leading cause of disability and pain in older people. Opioid prescription for OA is certainly common but prescribing practices may vary. Prescribing opioids may be considered if other analgesics are contraindicated or the pain is severe.
Cyrus Cooper, University of Southampton, Southampton General Hospital, Southampton, UK, and colleagues aimed to assess the tolerability and safety of the use of opioids analgesics in the management of OA.
The researchers searched the databases for randomized controlled trials that assessed AEs associated with opioid use in OA patients. Database searches identified 2189 records, from which, after exclusions, 17 papers were included in the meta-analysis.
The primary outcomes of interest were gastrointestinal (GI) disorders, cardiac disorders, vascular disorders, nervous system disorders, skin and subcutaneous tissue disorders, renal and urinary disorders, respiratory, thoracic and mediastinal disorders, as well as overall severe and serious AEs and drug-related AEs.
Also Read: Topical analgesic treatment alone may overcome chronic pain and Opioid overuse
Key findings of the study include:


More disorders of the lower GI tract (constipation, fecaloma) were reported with both IR and ER formulations of opioids versus placebo: IR opioids (relative risk [RR] 5.20); ER opioids (RR 4.22).


The risk of upper GI AEs increased fourfold with ER opioids compared with placebo (RR 4.03), and the risk of nausea, vomiting or loss of appetite increased four- to fivefold with both formulations: IR opioids (RR 3.39); ER opioids (RR 4.03).


An increased risk of dermatologic AEs (rash and pruritis; IR opioids: RR 3.60; ER opioids: RR 7.87) and central nervous system disorders (dizziness, headache, fatigue, somnolence, insomnia; IR opioids: RR 2.76; ER opioids: RR 2.76) was found with all opioid formulations versus placebo.


Also Read: Prescribing opioids after surgery : JACS practice guidelines
"Our results confirm that there are considerable safety and tolerability issues surrounding the use of opioids in OA, and support the recommendation of international and national guidelines to use opioids in OA after other analgesic options, and for short time periods," concluded the authors.