Topical analgesic treatment alone may overcome chronic pain and Opioid overuse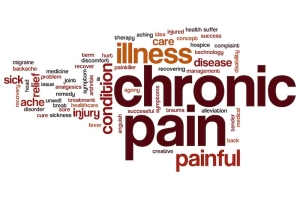 Optimizing Patient Experience and Response to Topical Analgesics(OPERA) Study which evaluated patients with chronic pain who were treated with topical analgesics. Overall results has shown that approximately 50% of patients taking opioids and prescribed topical analgesics for their pain discontinued use of their opioid medication after 3- or 6-months of treatment. The study has been published today in the Journal of Postgraduate Medicine.
The FDA and the CDC have reported that the number of prescriptions for opioids and other controlled substances increased dramatically in recent years and deaths associated with opioids continues to grow, with most recent information reporting over 64,000 drug overdose deaths in 2016. Fifty-thousand (50,000) of these were attributed to opioids.
Long-term use of opioids can lead to tolerance and physical dependence with increased doses needed to achieve optimal pain control. Once patients have started on opioid treatment for 5 days, patients are at risk for continuing these medications long-term, and are not likely to discontinue opioids after they have received them for 90 days.
In recent years, addressing chronic pain and the approximately 100 million patients who it affects, concerns about the massive increase in opioid prescriptions and associated adverse events have contributed to renewed efforts to find alternative pain management options.
Study results for this subset of 121 chronic pain patients who were taking opioids at study enrollment showed that after treatment with topical analgesics, 49% of patients in the 3-month and 56% of patients in the 6-month group reported they had completely discontinued use of opioids. In addition, 30% of patients reported that they were no longer taking any pain medication. Concurrent medications decreased by 65% after 3 months, and 74% after 6 months and there were statistically significant decreases in pain severity and interference scores within both groups. Lastly, less than 2% of patients reported minimal side effects associated with the topical medication.
According to Jeffrey Gudin, the lead investigator of the study and the Director of Pain and Palliative Care at Englewood Hospital in New Jersey, "In addition to previous results showing that topical analgesics were associated with reductions of up to 60% in the use of concurrent pain medications, including oral opioid analgesics, we now have data reflecting discontinuation of opioids after being treated with this therapy for 3- and 6-months. Especially in today's environment, identifying treatments other than opioids for clinicians to prescribe to their pain patients has become a priority."
In July 2017, the National Academies of Science, Engineering, and Medicine (NASEM) reviewed the history and evolving role of opioids to identify actions that clinicians and others can incorporate to respond to the opioid epidemic. They found that research on pain was poorly resourced and suggested that research include studies that emphasize available treatment, including topical analgesic creams. Further, they recommended that public and private payors develop reimbursement models for comprehensive pain management that increase coverage to encompass these alternative pharmacologic and other non-pharmacologic approaches.
According to Peter Hurwitz, President of Clarity and an author of the study notes, "We hope the results of this study empower the payors to re-evaluate how they address coverage of treatments for their patients experiencing chronic pain. We have heard in the past that there is not sufficient scientific evidence supporting the use of topical analgesics for the management of chronic pain. With the focus on reducing the number of patients being prescribed opioids, other available therapeutic options must be considered to allow their patient-members in pain to be properly treated and managed. We are continuing our research efforts to identify treatments that are safe and effective and that can also reduce long-term societal cost and downstream impact. The results of this study are a positive step in that direction."
Topical medications lower the risk of systemic AEs and drug-drug interactions, have limited systemic absorption, offer simple dose determination, provide direct access to the target site, and are easy for patients to apply.
Original OPERA study results for the total study population of 631 were published in the Journal of Pain Research (October 2017).