................................ Advertisement ................................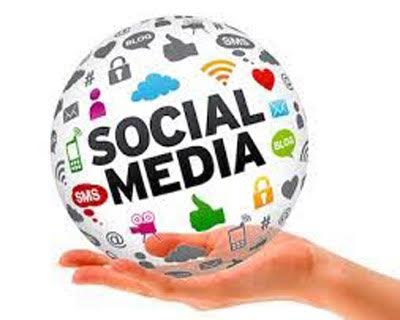 A new study has linked Use of multiple Social Media platforms to Depression. Social networking sites have become our bosom friends and often we are found online to overcome our loneliness and keep ourselves engaged. Few of us will realize the fact that social networking sites may lead to depression.
A national survey by Pitt's Center for Research on Media, Technology, and Health found that use of multiple social media platforms is more strongly associated with depression and anxiety among young adults than the total amount of time they spend on social media.
The analysis, published online in journal Computers in Human Behavior, showed that people who report using seven to 11 social media platforms had more than three times the risk of depression and anxiety than their peers who use no more than two platforms, even after adjusting for the total time spent on social media overall.
................................ Advertisement ................................
Read Also: Use of Social media associated with lack of sleep in students
Nearly 1,800 Americans, aged 19 to 32, answered questionnaires about their activity on 11 popular social media sites. On average, the participants spent just over an hour a day in total on social media and went to their accounts 30 times a week.
................................ Advertisement ................................
Whether engagement was measured in time or number of visits, the people in the top 25 per cent of social media users had significantly higher odds of depression than the bottom 25 per cent, between 1.7 and 2.7 times the risk.
The study found that participants who used seven to 11 platforms had 3.1 times the odds of reporting higher levels of depressive symptoms than their counterparts who used zero to two platforms. Those who used the most platforms had 3.3 times the odds of high levels of anxiety symptoms than their peers who used the least number of platforms. The researchers controlled for other factors that may contribute to depression and anxiety, including race, gender, relationship status, household income, education and total time spent on social media.
................................ Advertisement ................................
"This association is strong enough that clinicians could consider asking their patients with depression and anxiety about multiple platform use and counselling them that this use may be related to their symptoms," said lead author Brian A. Primack. "While we can't tell from this study whether depressed and anxious people seek out multiple platforms or whether something about using multiple platforms can lead to depression and anxiety, in either case, the results are potentially valuable."
The question is still ambiguous as which is complementary; time spent with social media or depression. People experiencing depression could be using social media to fill gaps in their lives. Contemporarily, social media may lead to depression and, in turn, more social media.
Read Also: Scientists mine social media data for health research
Primack emphasized that the directionality of the association is unclear.
"It may be that people who suffer from symptoms of depression or anxiety, or both, tend to subsequently use a broader range of social media outlets. For example, they may be searching out multiple avenues for a setting that feels comfortable and accepting," Primack said. "However, it could also be that trying to maintain a presence on multiple platforms may actually lead to depression and anxiety. More research will be needed to tease that apart."
In similar study researchers from the University of Amsterdam (UvA) has now found a correlation between the passive use of social media and depression symptoms like loneliness and fatigue. The findings were recently published in the Journal of Experimental Psychology.
It often happens that we are not able to realize the fact that we are encroached by depression but one should try to devote less time to such social networking sites as a precautionary measure to avoid depression.
For full information log on to
http://www.braininstitute.pitt.edu/using-lots-social-media-sites-raises-depression-risk
Author Details
Vinay Singh joined Medical Dialogue as Desk Editor in 2018. He covers the medical speciality news in different medical categories including Medical guidelines, updates from Medical Journals and Case Reports. He completed his graduation in Biotechnology from AAIDU and did his MBA from IILM Gurgaon. He can be contacted at editorial@medicaldialogues.in . Contact no. 011-43720751
................................ Advertisement ................................