Updated Preeclampsia Ultrasound Clinical Practice Guidelines (2018)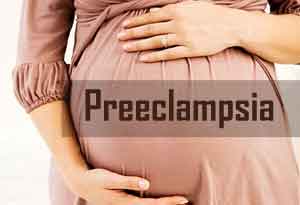 The International Society of Ultrasound in Obstetrics and Gynecology has released updated guidelines on preeclampsia ultrasound.
Preeclampsia is a disorder of widespread vascular endothelial malfunction and vasospasm that occurs after 20 weeks' gestation and can present as late as 4-6 weeks postpartum. It is clinically defined by hypertension and proteinuria, with or without pathologic edema.
The medical consensus is lacking regarding the values that define preeclampsia, but reasonable criteria in a woman who was normotensive before 20 weeks' gestation include systolic blood pressure (SBP) greater than 140 mm Hg and a diastolic BP (DBP) greater than 90 mm Hg on two successive measurements, 4 hours apart.
Read Also: High-dose calcium during pregnancy may prevent preeclampsia
Ultrasonography is used to assess the status of the fetus as well as to evaluate for growth restriction (typically asymmetrical—use abdominal circumference). Apart from transabdominal ultrasonography, umbilical artery Doppler ultrasonography should be performed to assess blood flow. The value of Doppler ultrasonography in other fetal vessels has not been demonstrated.
Recommendation on Preeclampsia ultrasound are as follows:


The pulsatility index (PI) should be used for examination of uterine artery resistance in the context of preeclampsia (PE) screening.


Doppler examination of the uterine arteries at 11 + 0 to 13 + 6 weeks can be performed either transabdominal or transvaginally, according to local preferences and resources.


Because maternal factors can affect uterine artery PI, the inclusion of uterine artery PI in a multifactorial screening model should be preferred over its use as a standalone test with absolute cut‐offs, whenever feasible.


Mean uterine artery PI should be the Doppler index of choice for first-trimester screening.


Doppler examination of the uterine arteries at the second‐trimester scan can be performed either transabdominal or transvaginally. Read Also: Preeclampsia increases risk of heart disease, stroke in future: JACC
Mean uterine artery PI should be used for prediction of PE. In the case of a unilateral placenta, a unilaterally increased PI does not appear to increase the risk for PE if the mean PI is within normal limits.


Although uterine artery velocimetry can be assessed transvaginally, the most common method of uterine artery Doppler examination in the third trimester is a transabdominal approach.


The most efficient screening model for identification of women at risk of PE seems to be a combination of maternal factors, maternal mean arterial blood pressure, uterine artery Doppler, and placental growth factor (PlGF) level at 11-13 weeks.


There is convincing evidence that low‐dose aspirin can significantly decrease the risk of early PE when begun at first‐trimester screening.


For full information log on to 10.1002/uog.20105
Source : With inputs from ISUOG