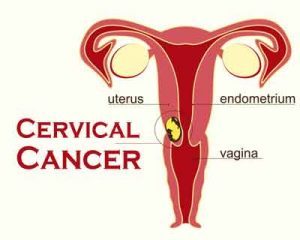 Stockholm, Sweden: The presence of certain high-risk human papillomavirus (HPV‐16/18) is associated with an increased future risk for high-grade cervical cancer, according to a new study published in the journal Cancer. The study further found that in women less than 30 years with HPV-16/18 this future risk was even higher and other types of HPV were not significantly associated with future risk of cervical cancer in such women.
Maria Fröberg, Department of Women's and Children's Health, Karolinska University Hospital and Institute, Stockholm, Sweden, and colleagues  examined the impact of the baseline HPV status on the future risk of cervical intraepithelial neoplasia grade 2 or worse (CIN2+) among women with cytology negative for intraepithelial lesions or malignancy (NILM).
For the purpose, ninety-six cases of CIN2+ and 480 age-matched controls who screened between 2005 and 2007 were identified through the National Cervical Screening Registry and were followed through 2014.
Also Read: AIIMS approves new pocket colposcope for cervical cancer screening
Key Findings:
The risk of future high‐grade cervical intraepithelial neoplasia (CIN) was strongly associated with the baseline HPV status.
For women younger than 30 years, HPV‐16/18 showed a significant association with future risk for CIN2+
Other HPV types were not significantly associated with future CIN2+ in these younger women.
For women 30 years old or older, both HPV‐16/18 and other HPV subtypes conferred a significant risk.
Also Read: HPV testing better than pap smear for screening of cervical cancer: JAMA
These findings can contribute to the ongoing development of guidelines for the screening of cervical cancer. They strongly indicate the need for the incorporation of HPV testing into screening programs." write the authors.
Based on the findings, they concluded that the presence of HPV‐16/18 among women with NILM cytology is associated with an elevated future risk of high‐grade CIN. HPV types other than HPV‐16/18 seem to have a greater impact on women 30 years old or older than younger women.
For further reference log on to https://doi.org/10.1002/cncr.31788