Therapeutic hypothermia associated with increased mortality rate in TBI patients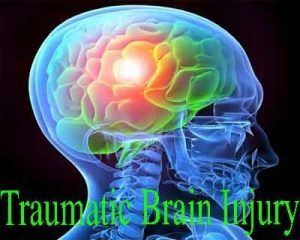 China: A recent review has found therapeutic hypothermia (TH) to be associated with increased mortality in patients with traumatic brain injury (TBI). However, the study published in the BMC journal Critical Care, found TH to be beneficial than prophylaxis for TBI patients with elevated intracranial hypertension (ICP), when initiated within 24 hours.
Traumatic brain injury, that affects more than 50 million people each year, is a great challenge to public health. It can cause swelling (edema) in the brain, can increase ICP and can worsen the injury. It can lead to cell death minutes to hours after the injury and its harmful effects can last for 72 h or longer.
Therapeutic hypothermia can reduce ICP and, to some extent, play the role of a neuroprotective agent, thereby protecting the function of neurons, improving the prognosis of patients and achieving the goal of reducing mortality. Still, to date, therapeutic hypothermia management remains controversial in patients with traumatic brain injury.
This meta-analysis by Hanbing Chen, Yangzhou University, Yangzhou, Jiangsu, China, and colleagues aims to evaluate the risks and benefits of therapeutic hypothermia management in patients with traumatic brain injury.
For the purpose, the researchers searched the online databases from inception to January 17, 2019. It included randomized controlled trials (RCTs) that investigated therapeutic hypothermia management versus normothermia management in patients with traumatic brain injury. Individual data of the patients were collected from each included study. Meta-analyses were performed for 6-month mortality, unfavorable functional outcome, and pneumonia morbidity.
The study included 23 trials involving a total of 2796 patients.
Read Also: People with traumatic brain injury at increased risk for suicide: JAMA
Key findings of the study included:


The randomized controlled trials with a high quality show significantly more mortality in the therapeutic hypothermia group [risk ratio (RR) 1.26].


Lower mortality in the therapeutic hypothermia group occurred when therapeutic hypothermia was received within 24 h (RR 0.83), when hypothermia was received for treatment (RR 0.66) or when hypothermia was combined with post-craniectomy measures (RR 0.69).


The risk of unfavorable functional outcome following therapeutic hypothermia management appeared to be significantly reduced (RR 0.78).


The meta-analysis suggested that there was a significant increase in the risk of pneumonia with therapeutic hypothermia management (RR 1.48).


Read Also: Therapeutic hypothermia improves outcomes after cardiac arrest in comatose patients: NEJM
"Our meta-analysis demonstrated that TH did not reduce but might increase the mortality rate of patients with TBI in some high-quality studies. However, TBI patients with elevated ICP could benefit from hypothermia in therapy instead of in prophylaxis when initiated within 24 h, which may require further research to confirm," concluded the authors.
The study, "A meta-analysis of the effects of therapeutic hypothermia in adult patients with traumatic brain injury," was published in the BMC journal Critical Care.
Source : With inputs from Critical Care