Therapeutic hypothermia improves outcomes after cardiac arrest in comatose patients: NEJM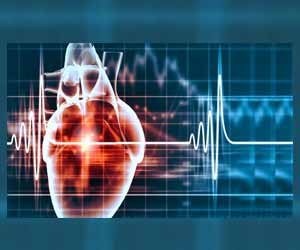 France: The use of moderate therapeutic hypothermia in coma patients after cardiac arrest with nonshockable rhythm improved outcomes, finds a recent study in the New England Journal of Medicine.
According to findings from HYPERION trial, moderate therapeutic hypothermia (at 33°C for 24 hours) in coma patients who have been resuscitated from cardiac arrest with nonshockable rhythm, led to a higher percentage of patients who survived with a favourable neurologic outcome at day 90 than was observed with targeted normothermia.
Currently, moderate therapeutic hypothermia is recommended to improve neurologic outcomes in adults with persistent coma after resuscitated out-of-hospital cardiac arrest. However, there is no conclusive evidence on the effectiveness of moderate therapeutic hypothermia in patients with nonshockable rhythms (asystole or pulseless electrical activity).
Jean-Baptiste Lascarrou, Centre Hospitalier Universitaire, France, and colleagues performed an open-label, randomized, controlled trial comparing moderate therapeutic hypothermia (33°C during the first 24 hours) with targeted normothermia (37°C) in patients with coma who had been admitted to the intensive care unit (ICU) after resuscitation from cardiac arrest with nonshockable rhythm.
The primary outcome was survival with a favourable neurologic outcome, assessed on day 90 after randomization with the use of the Cerebral Performance Category (CPC) scale (which ranges from 1 to 5, with higher scores indicating greater disability). The favourable outcome was defined as a CPC score of 1 or 2.
From January 2014 through January 2018, a total of 584 patients from 25 ICUs underwent randomization, and 581 were included in the analysis (3 patients withdrew consent).
Also Read: Post Cardiac arrest Hypothermia: New AAN guidelines
Key findings of the study include:


On day 90, a total of 29 of 284 patients (10.2%) in the hypothermia group were alive with a CPC score of 1 or 2, as compared with 17 of 297 (5.7%) in the normothermia group.


Mortality at 90 days did not differ significantly between the hypothermia group and the normothermia group (81.3% and 83.2%, respectively).


The incidence of prespecified adverse events did not differ significantly between groups.


Also Read: Alexa check my heart-New AI tool detects cardiac arrest during sleep
The normothermia group was kept at 36.5 to 37.5°C for 48 hours, according to the ICU's standard protocol, with routine sedation only for the first 12 hours.
While there was blinded outcome assessment, the researchers noted that use of phone, rather than in-person, interviews for the primary endpoint was a limitation.
Also, "an outcome change in a single patient would make the difference in the primary outcome nonsignificant," noted the researchers, although the three patients who withdrew consent were all in the hypothermia group.
To read the complete study log on to
DOI: 10.1056/NEJMoa1906661
Source : With inputs from New England Journal of Medicine