................................ Advertisement ................................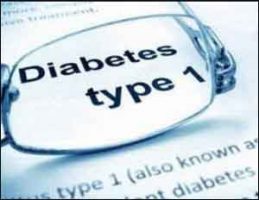 Temelimab,  a monoclonal antibody, is an upcoming promising treatment for patients with type 1 diabetes (T1D) or juvenile diabetes, suggests evidence from a study. The six-month extension of Phase IIa study of temelimab (GNbAC1) in T1D confirmed all previously observed positive observations in the trial, meeting its primary objective.
The study meets the objective of demonstrating safety and pharmacodynamic response
▪ The confirmed excellent safety profile in combination with concomitant medications, with no serious adverse events
▪ Opens way for further development in the early-onset pediatric population
These results were announced by the biopharmaceutical company GeNeuro that conducted the Phase IIa study. These data open the door to further development in early-onset T1D pediatric patient population, believes GeNeuro.
................................ Advertisement ................................
Type 1 diabetes, diagnosed mostly in children and adolescents, is due to an insulin deficiency. People with T1D need to take insulin every day as there is no cure for this 'autoimmune' disease. This treatment is often associated with several debilitating complications, including heart disease, blindness, and kidney disease.
................................ Advertisement ................................
The Phase IIa randomized, placebo-controlled, safety and signal finding study (RAINBOW) evaluated temelimab in 64 adult patients diagnosed with T1D for up to 4 years, in 12 centers in Australia. The primary endpoint of the study was the safety of temelimab administration in combination with T1D treatments. Secondary endpoints measured T1D biomarkers such as HbA1c, C-peptide levels, and other biomarkers associated with T1D, such as insulin consumption, glycemia, and production of diabetic auto-antibodies.
In the study, all patients were treated with temelimab, including those previously on placebo.
................................ Advertisement ................................
Also Read: Sotagliflozin ok as add on treatment for type 1 diabetes with diabetic ketoacidosis risk
Key Findings:
Data confirmed a very strong safety profile, with no serious related adverse events over the one-year study period, and a continued benefit on the number of hypoglycemic events.
The positive effects observed in the 6-month double-blind placebo-controlled period were extended to those patients who switched to temelimab from placebo in the open-label extension period.
Pharmacodynamic (PD) markers, such as anti-insulin antibodies, also improved once the placebo population switched to temelimab.
The well-controlled adult and late onset population in the study had been treated effectively and had low insulin needs and stable HbA1c and C-peptide levels, which remained stable during the trial.
The group treated with temelimab for 12 months showed a reduction of frequencies of hypoglycemic episodes under temelimab treatment in the initial 6-month double-blind phase (-28%, p<0.001 versus placebo), and a further reduction of 10% of hypoglycemic episodes in the second 6-month period.
The group switching to temelimab from placebo showed a reduction of the frequency of hypoglycemic episodes versus the previous placebo period (-29%), reaching the level of reduction observed with temelimab in the group treated for the first 6 months.
Also Read: EMA approves first oral add-on to insulin for type 1 diabetes
"These excellent results further expand the solid set of positive clinical data we have compiled on temelimab. It also provides more evidence for our approach in targeting pHERV-W Env in combination with concomitant medications in a new therapeutic setting. Temelimab is a very promising drug candidate with the potential to significantly improve the lives of patients not only with T1D, but also multiple sclerosis, where we have seen exciting evidence of neuroprotection. Based on these results, we will explore further clinical development in T1D, where we aim to test this potential disease-modifying approach in larger early-onset populations," said Jesús Martin-Garcia, CEO of GeNeuro, in a press release.
Temelimab is a monoclonal antibody designed to neutralize a pathogenic envelope protein, pHERV-W Env, encoded by a member of the Human Endogenous Retrovirus W family. This protein has been detected post mortem in about two-thirds of the pancreas of patients with T1D, its toxicity on the pancreas has been validated in preclinical models, and it is thought to be a key factor in the onset and development of the disease. Neutralizing the toxicity induced by pHERV-W Env in the pancreas may provide a specific and safe disease-modifying therapy for T1D patients.
The small cohort size and low occurrence of events confirm excellent tolerability but do not allow for definitive efficacy conclusions.
Author Details
Medha Baranwal joined Medical Dialogues as an Editor in 2018 for Speciality Medical Dialogues. She covers several medical specialties including Cardiac Sciences, Dentistry, Diabetes and Endo, Diagnostics, ENT, Gastroenterology, Neurosciences, and Radiology. She has completed her Bachelors in Biomedical Sciences from DU and then pursued Masters in Biotechnology from Amity University. She has a working experience of 5 years in the field of medical research writing, scientific writing, content writing, and content management. She can be contacted at medha@medicaldialogues.in. Contact no. 011-43720751
To know about our editorial team click here
................................ Advertisement ................................