Tegaserod approved for IBS With Constipation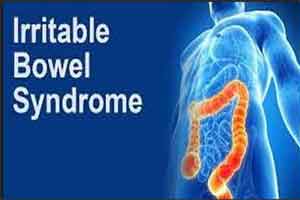 Tegaserod has been reapproved for launch for IBS With Constipation in Women With Low CV Risk by FDA panel.
Tegaserod maleate (Zelnorm, Sloan Pharma) was recommended to be reintroduced in the market after a majority voting in favour of relaunch by the Gastrointestinal Drugs Advisory Committee of the US Food and Drug Administration (FDA). The drug is indicated for the treatment of irritable bowel syndrome with constipation (IBS-C) in women without a history of cardiovascular (CV) ischemic disease and who have no more than one risk factor for CV disease.
The committee voted in favour after consideration of data from the 29 placebo-controlled trials and a noninterventional epidemiologic study that further characterized potential CV safety concerns.
Read Also: Secretagogues useful alternatives for Irritable Bowel Syndrome with constipation
The advisory committee was not asked to reanalyze the efficacy of tegaserod, but rather to conduct post hoc, exploratory analyses to provide additional information regarding the benefits and risks of reintroducing tegaserod.
Zelnorm™ (tegaserod maleate tablets, 6 mg), a serotonin (5-hydroxytryptamine, 5-HT) agonist acting at the 5HT4 receptor with a well-established mechanism, was the first prescription product approved for constipation conditions including IBS-C and Chronic Idiopathic Constipation (CIC).
Tegaserod (Zelnorm) is a selective 5-HT4 agonist that targets receptors on specialized cells (enterocytes) in the GI tract to stimulate secretion, and nerves that control peristalsis through the release of neurotransmitters. Tegaserod increases fluid secretion thereby helping to soften stool but also reduces pain signaling, and stimulates GI contractility. These effects help to improve constipation, bloating and abdominal pain. Total condition improvement was reported on a subject global assessment, with effects demonstrated across studies in as early as one week and maintained throughout the 4 to 12 week primary evaluation period.
In 2007, an imbalance of 13 (0.11%) compared to 1 (0.01%) cardiovascular (CV) events in Zelnorm treated and placebo-treated patients, respectively, was observed based on a review of a large (n>18,000) combined clinical trial database. This resulted in a voluntary withdrawal of the product from the US market so the data could be more closely evaluated and follow-up investigations conducted.
Evaluation of the product has continued over the past eleven years following market withdrawal and the company is more confident now in its overall benefit-risk based on the totality of the evidence. However, the initial signal cannot be conclusively ruled out. To ensure a favorable benefit-risk, the reintroduction proposal focuses both on a single indication (IBS-C) and a restricted patient population which includes treatment of IBS-C in females 65 and younger without a history of ischemic CV disease.
Read Also: Tenapanor effective for Irritable Bowel Syndrome With Constipation
The reintroduction proposal is supported by:


Clinical trial data, epidemiology study findings, and mechanistic evaluations that support a favorable CV safety profile. While the available evidence supports CV safety, the data are insufficient to rule out some possibility of low risk associated with Zelnorm that was observed in the initial signal which was driven by a small number of events across controlled studies.


The clear demonstration of effectiveness across large, adequate and well-designed studies, with meaningful response in overall impact assessment and improvement in key symptoms


Evaluations of more than 6,000 IBS-C patients, as well as data from other studied populations and postmarketing experience supporting good tolerability and a favorable safety profile.


Because there could be residual uncertainty around the CV risk associated with Zelnorm, the Sponsor proposes its reintroduction in a restricted population based on age, gender, and CV disease history.
IBS-C is defined by chronic constipation accompanied by abdominal pain: these symptoms can range in severity with an impact on work capacity, social engagements, relationships, and overall well-being.
Source : press release