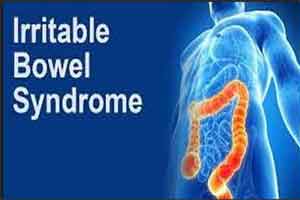 Food and Drug Administration received the New Drug Application (NDA) for tenapanor, an investigational treatment for irritable bowel syndrome with constipation, announced Ardelyx.
Tenapanor is a minimally-systemic small molecule which inhibits the sodium transporter NHE3 and reduces sodium absorption in the gastrointestinal tract, thus increasing intestinal fluid. In addition, data from preclinical studies suggest that tenapanor reduces abdominal pain caused by IBS-C through the inhibition of TRPV-1 dependent signaling. TRPV-1, better known as the "hot chili pepper receptor," is a well-established pain target known for transmitting painful stimuli from a variety of sources including heat, protons and inflammatory molecules.
The NDA includes data from two Phase 3 trials (T3MPO-1 and T3MPO-2) and 1 long-term safety extension trial (T3MPO-3). The results from both the trials showed that tenapanor had a durable effect on reducing constipation and abdominal pain in patients with IBS-C. In addition, a favorable safety profile was noted in all trials.
"We are excited to have submitted our first NDA, which is the culmination of eight years of work by our team and a commitment from patients and our investigators, to whom we are very thankful," said Mike Raab, president, and chief executive officer of Ardelyx. "Tenapanor has demonstrated clear efficacy and tolerability in our Phase 3 clinical program. With its novel mechanism of action, we believe it could make a significant difference in the lives of patients who struggle with the symptoms of IBS-C and provide physicians a new option for treating their patients."
Read Also: Secretagogues useful alternatives for irritable Bowel Syndrome with constipation
Current FDA approved treatments work to alleviate constipation through the secretion of chloride in the GI tract and improve symptoms in only some patients. If approved, tenapanor would be the first medication available that works by reducing sodium uptake from the gut. The resulting increased fluid in the gut softens stools and improves bowel regularity.
Ardelyx expects to receive notification of acceptance of the NDA before the end of 2018.
Irritable bowel syndrome with constipation (IBS-C) is a GI disorder in which abdominal pain is associated with constipation, and significantly affects the health and quality of life.