Taurolidine use during surgery improves colon cancer outcomes : Surguvant trial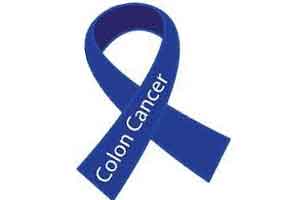 An anti-inflammatory agent with anti-cancer properties known as Taurolidine used at the time of surgery in colon cancer patients was found effective in improving the cancer outcomes, according to the results of a clinical trial (SURGUVANT) published in the journal BMC Cancer.
Paul Redmond and associates conducted a multi-center, randomized controlled clinical trial using Taurolidine in non-metastatic colon cancer patients in which the patients were randomly assigned to receive Taurolidine or a placebo. The primary outcome of the study was the mean difference in day 1 IL-6 levels. Secondary clinical endpoints included rates of post-operative infections and tumor recurrence.
The trial reported that important components of the inflammatory response to surgery that have been shown to propagate tumor cell growth can be attenuated successfully without compromising patient safety. A total of 293 patients were screened for trial inclusion. Sixty patients were randomized. Twenty-eight patients were randomized to placebo and 32 patients to Taurolidine.
"We are delighted that this important clinical trial could be performed in Ireland. The Surguvant trial is the first of its kind to be performed worldwide showing that it is safe to use Taurolidine in this critical period of time for cancer patients where they are exposed to an inflammatory response necessary for wound healing but which can be potentially detrimental to their cancer outcome," said Professor Redmond. "Now that we have proven the safety of this treatment strategy, it remains to be demonstrated if targeting the inflammatory response to surgery will lead to improved outcomes for cancer patients. We hope to do this in much larger future trials."
Read Also:Propofol anesthesia has better survival than Desflurane Anesthesia in Colon Cancer Surgery
Key study findings:


IL-6 levels were equivalent on day 1 postoperatively in both groups.


However, IL-6 levels were significantly attenuated over the 7 day study period in the Taurolidine group compared to placebo.


In addition, IL-6 levels were significantly lower at day 7 in the Taurolidine group. There were 2 recurrences in the placebo group at 2 years and 1 in the Taurolidine group.


The median time to recurrence was 19 months in the Placebo group and 38 months in the Taurolidine group


Surgical site infection was reduced in the Taurolidine treated group.


The study concluded that peri-operative use of Taurolidine significantly attenuated circulating IL-6 levels in the initial 7 days post-operative period in a safe manner and future studies are required to establish the impact of IL-6 attenuation on survival outcomes in colon cancer.
For reference log on to
https://bmccancer.biomedcentral.com/articles/10.1186/s12885-018-4641-x
Source : With inputs from the journal BMC Cancer