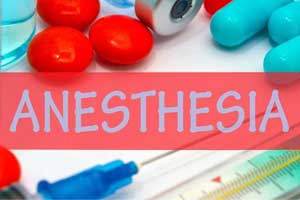 Intravenous anesthesia Propofol used for colon cancer surgery is linked to better survival irrespective of tumor–node–metastasis stage, according to the study published in the journal Anesthesiology.
According to the previous researches, there are different effects of anesthetics on the growth of cancer cells. Zhi-Fu Wu and his associates conducted a study to investigate the association between type of anesthetic and patient survival after elective colon cancer surgery.
The researchers conducted a retrospective cohort study which included patients who received elective colon cancer surgery. Two groups of participants were formed based on the type of anesthesia received. One group received propofol and the other group received desflurane. After exclusion of those who received combined propofol anesthesia with inhalation anesthesia or epidural anesthesia, survival curves were constructed from the date of surgery to death.
Read Also: Intravenous Anesthesia vs Inhalation in high risk Children
The study included a total of 706 patients (307 deaths, 43.5%) with desflurane anesthesia and 657 (88 deaths, 13.4%) with propofol anesthesia were eligible for analysis. After propensity matching, 579 patients remained in each group (189 deaths, 32.6%, in the desflurane group vs. 87, 15.0%, in the propofol group).
The study found that in the matched analyses, the propofol-treated group had a better survival, irrespective of lower tumor–node–metastasis stage or higher tumor–node–metastasis stage and presence of metastases or absence of metastases. Simple propensity score adjustment produced similar findings.
The study concluded that propofol anesthesia for colon cancer surgery is associated with better survival than Desflurane Anesthesia.
Propofol is an intravenous anesthetic agent used for the induction and maintenance of general anesthesia. Intravenous administration of propofol is used to induce unconsciousness after which anesthesia may be maintained using a combination of medications.

For reference log on to https://insights.ovid.com/crossref?an=00000542-900000000-96815