Tafenoquine may be new drug for 'Radical Cure' of Malaria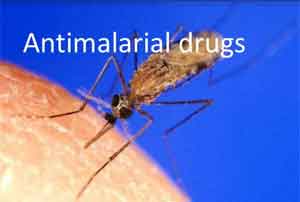 Antimicrobial Drugs Advisory Committee (AMDAC) of the United States Food and Drug Administration (FDA) endorsed the effectiveness and safety of single-dose tafenoquine for the radical cure of P. vivax malaria in patients 16 years of age and older, announced GSK Pharma. It will be administered alongside a standard 3-day chloroquine or potentially an ACT treatment regimen.
The committee voted that there is a substantial evidence of the effectiveness (13 for; 0 against) and adequate evidence of the safety (12 for; 1 against) of single-dose tafenoquine for the radical cure (prevention of relapse) of Plasmodium vivax (P. vivax).
The use of a medicine that targets the dormant liver form of the parasite, co-administered with currently available antimalarials such as chloroquine or artemisinin-based combination therapies (ACTs) is known as the radical cure.
Tafenoquine is a member of the same chemical family as primaquine; both are associated with a risk of hemolytic side-effects in a subset of patients lacking adequate levels of the enzyme glucose-6-phosphate dehydrogenase (G6PD) (on average 8% of people in malaria-endemic countries).
Pauline Williams, Head of Global Health R&D, GSK said: "After extensive efforts to develop a new treatment for patients with P. vivax malaria, working in collaboration with Medicines for Malaria Venture, we welcome this endorsement. If approved, tafenoquine would be the first new medicine for this indication in more than 60 years. Together with our partners, we look forward to the final decision by the FDA."
Tafenoquine has not been approved for use anywhere in the world. The new drug application (NDA) was submitted by GSK to the FDA in November 2017. Approvals of tafenoquine by the FDA would help combat malaria in countries where P. vivax malaria is endemic. Tafenoquine is an investigational 8-aminoquinoline derivative with activity against all stages of the P. vivax lifecycle, including hypnozoites.
Read Also
:
Mefloquine for prevention of malaria in pregnant women
David Reddy, CEO of Medicines for Malaria Venture said: "MMV welcomes the outcome of today's Advisory Committee meeting. Our 12-year collaboration with GSK on this project has resulted in the development of a medicine with the potential to improve the management of P. vivax malaria, offering a single-dose radical cure. The positive vote is an important step towards tafenoquine becoming a significant addition to the global anti-malaria arsenal."
The AMDAC is convened to provide the FDA with independent expert advice on a broad range of issues related to infectious diseases and disorders. The committee provides non-binding recommendations for consideration by the FDA, with the final decision on regulatory approval made by the FDA. Krintafel is the proposed brand name for tafenoquine.
Source : press release