Mefloquine for prevention of malaria in pregnant women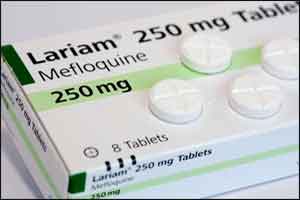 The World Health Organization recommends intermittent preventive treatment in pregnancy (IPTp) with sulfadoxine-pyrimethamine for malaria for all women who live in moderate to high malaria transmission areas in Africa. However, parasite resistance to sulfadoxine-pyrimethamine has been increasing steadily in some areas of the region. Pregnant women are vulnerable to malaria infection, especially if they are living with HIV.Therefore, women are recommended to prevent malaria infection by sleeping under mosquito bed-nets and by taking effective drugs as chemoprevention against malaria throughout pregnancy.HIV-infected women on cotrimoxazole prophylaxis cannot receive sulfadoxine-pyrimethamine because of potential drug interactions. Thus, there is an urgent need to identify alternative drugs for prevention of malaria in pregnancy. One such candidate is mefloquine.
The Cochrane Review looked at the effects of mefloquine for prevention of malaria in both HIV-uninfected and HIV-infected pregnant women..The present review assessed the effects of mefloquine for preventing malaria in pregnant women, specifically, to evaluate:
• the efficacy, safety, and tolerability of mefloquine for preventing malaria in pregnant women; and
• the impact of HIV status, gravidity, and use of insecticide-treated nets on the effects of mefloquine.
The investigators found that mefloquine chemoprevention in HIV-uninfected women:


reduces risks of maternal peripheral parasitaemia (presence of malaria parasites in the blood of women) and anaemia at delivery;


makes no difference in the prevalence of adverse maternal outcomes (such as low birth weight, prematurity, stillbirths and abortions, and congenital malformations) and in the incidence of clinical malaria episodes during pregnancy.


increases risks of drug-related adverse events including vomiting, fatigue/weakness, and dizziness.


The authors concluded that Mefloquine was more efficacious than sulfadoxine-pyrimethamine in HIV-uninfected women or daily cotrimoxazole prophylaxis in HIV-infected pregnant women for prevention of malaria infection and was associated with lower risk of maternal anaemia, no adverse effects on pregnancy outcomes (such as stillbirths and abortions), and no effects on low birth weight and prematurity. However, the high proportion of mefloquine-related adverse events constitutes an important barrier to its effectiveness for malaria preventive treatment in pregnant women.
To Read the article click on the following link :DOI: 10.1002/14651858.CD011444.pub2
Source : With inputs Press Release