Study links symptoms of memory loss to impaired hearing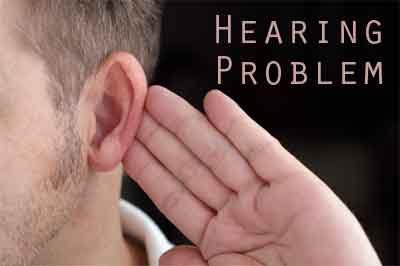 A new study published in the Canadian Journal on Aging has reported that older adults with early symptoms of Alzheimer's disease are at an increased risk of hearing impairment.
The study found that majority 56% of participants being evaluated for memory/thinking concerns and potential brain disorders had some form of mild to severe hearing loss, but only about 20% of individuals used hearing aids.
Hearing loss is highly prevalent in older adults and can pose challenges for neuropsychologists, as assessment and intervention procedures often involve orally presented information which must be accurately heard.
Read Also: Hyperbaric Oxygen effective in sudden sensorineural Hearing Loss
"We commonly see clients who are worried about Alzheimer's disease because their partner complains that they don't seem to pay attention, they don't seem to listen, or they don't remember what is said to them," said Dr. Susan Vandermorris, lead author of the study.
"Sometimes addressing hearing loss may mitigate or fix what looks like a memory issue. An individual isn't going to remember something said to them if they didn't hear it properly," he added.
The study examined the hearing status of 20 clients (mean age = 71 years) in a hospital-based outpatient neuropsychology clinic and explored whether information about hearing loss informed neuropsychologists' clinical practice.
Screening revealed that the majority of participants had at least mild hearing loss and that the neuropsychologists were relatively accurate (60%) at estimating their clients' hearing status. "Since hearing loss has been identified as a leading, potentially modifiable risk factor for dementia, treating it may be one-way people can reduce the risk," says Marilyn Reed, another author on the study and practice advisor with Baycrest's audiology department.
"We are starting to learn more about the important role hearing plays in the brain health of our aging population," adds Dr. Kate Dupuis, study author.
"In order to provide the best care to our older clients, it is imperative that neuropsychologists and hearing care professionals work together to address the common occurrence of both cognitive and hearing loss in individuals."
Moving forward, the researchers aim for the next steps of the study to involve optimizing screening strategies for impaired hearing in memory assessments and ongoing inter-professional collaborations to create educational tools that counsel clients about the relationship between hearing, memory, and brain health.
Read Also: Music through headphones linked to hearing loss in kids
Neuropsychologists used information about a client's hearing status to make recommendations that clients pursue audiology services, and to educate clients and family members about hearing loss and communication.
Hearing loss is the third most common chronic health condition in older adults, which is experienced by 50% of individuals over the age of 65 and 90% of people over the age of 80. It takes an average of 10 years before people seek treatment and less than 25% of individuals who need hearing aids will buy them.
For full information log on to https://doi.org/10.1017/S071498081800