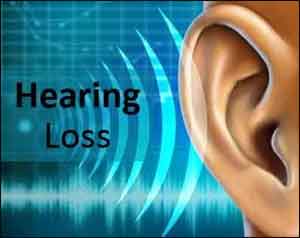 Hyperbaric oxygen therapy (HBOT) along with standard medical therapy (MT) showed more effective results for patients with a sudden sensorineural hearing loss(SSNHL) than standard treatment alone, according to the results of a systemic review and meta-analysis published in  JAMA Otolaryngology-Head & Neck Surgery.
The analysis showed that the primary endpoint of complete hearing recovery was met by 29.4% of the HBOT/MT group versus 20.7% with MT alone.
Hyperbaric oxygen therapy (HBOT) is a medical treatment which enhances the body's natural healing process by inhalation of 100% oxygen in a total body chamber, where atmospheric pressure is increased and controlled.
Tae-Min Rhee and associates performed the systematic review and meta-analysis to compare HBOT + MT with MT alone as a treatment for patients with SSNHL.
The investigators extracted the data from PubMed, Embase, and the Cochrane Database of Systematic Reviews till February 2018. Three randomized clinical trials and 16 nonrandomized studies comparing outcomes after HBOT + MT vs MT alone in 2401 patients with SSNHL (mean age, 45.4 years; 55.3% female) were included.
Read Also: Hyperbaric oxygen good for management of radiation‐induced xerostomia
The primary outcome was complete hearing recovery, and secondary outcomes were any hearing recovery and absolute hearing gain.
Key analysis :
Pooled odds ratios (ORs) for complete hearing recovery and any hearing recovery were significantly higher in the HBOT + MT group than in the MT alone.
The absolute hearing gain was also significantly greater in the HBOT + MT group than in the MT alone group.
The benefit of HBOT was greater in groups with severe to a profound hearing loss at baseline, HBOT as a salvage treatment, and a total HBOT duration of at least 1200 minutes.
Sudden sensorineural hearing loss (SSHL) is also known as sudden deafness. It occurs when you lose your hearing very quickly, typically only in one ear. It can happen instantly or over a span of several days.

For reference log on to 10.1001/jamaoto.2018.2133