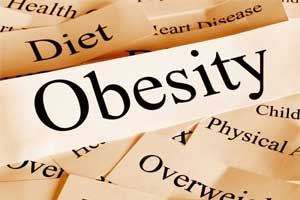 An interesting review by the researchers from the University of Otago in New Zealand has reported that people with obesity have a reduced ability to detect and discriminate smell compared with those who are not obese.
The review published in Obesity Reviews found strong evidence for the link between olfaction and obesity and indicated that bariatric surgery is effective in reversing olfactory decline associated with obesity.
Read Also: Obesity increases asthma risk in kids, claims largest study
The study involved researchers from Otago's Departments of Food Science, Anatomy, and Mathematics/Statistics.
The review included findings derived from 38 datasets with a total of1432 individual olfactory assessments. The meta-analysis suggested that olfactory function is negatively correlated with body weight.
In addition, Roux‐en‐Y gastric bypass patients frequently reported olfactory changes, yet more pronounced and immediate shifts have been observed among sleeve gastrectomy recipients.
Read Also: Childhood antibiotics and antacids linked to heightened obesity risk -BMJ
"After compiling our evidence, we found there is, in fact, a strong link between a person's body weight and their smell ability — the better a person can smell, the more likely the person is to be slim, or vice versa," said Dr. Mei Peng, lead author of the study, from the University of Otago's Department of Food Science.
Dr. Peng added that smell plays a critical role when it comes to eating behavior because it affects the way we identify and choose between different flavors. A poor sense of smell may result in people making unhealthful food choices, which can increase their risk of obesity.
In India, obesity is emerging as an important health problem particularly in urban areas, replacing the more traditional public health concerns including undernutrition. Overweight or obesity is seen in 30-65% of the adult urban population.
For full information log on to Obesity Reviews