Stroke risk more in pulmonary embolism patients with patent foramen ovale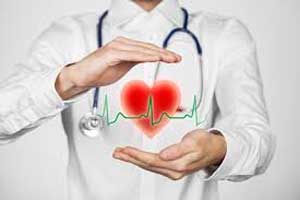 France: In patients with patent foramen ovale (PFO), hospitalized for pulmonary embolism (PE) had a higher frequency of recent ischemic stroke compared to patients without PFO, according to a recent study published in the Annals of Internal Medicine.
Several studies have demonstrated an association between pulmonary embolism and increased risk for ischemic stroke, but the mechanisms underlying it are not clear. Emmanuelle Le Moigne, of Brest University Hospital at Western Brittany University in Brest, France, and colleagues hypothesized that paradoxical embolism through patent foramen ovale (PFO) should be the main mechanism.
For the purpose, the researchers conducted a prospective cohort study involving 324 patients with documented pulmonary embolism who were hospitalized at one of four French hospital centers from November 2009 through December 2015. Among those, 43 had patent foramen ovale. Using clinical examination and cerebral MRI, which were completed within 7 days of enrollment, researchers then determined if patients had a recent ischemic stroke.
Also Read: Patent foramen ovale doubles risk of stroke after non-cardiac surgery : JAMA
Key findings of the study include:


Contrast transthoracic echocardiography (TTE) was conclusive in 324 of 361 patients and showed PFO in 43 patients (13%).


In total, 51% of patients (145/284) had associated deep venous thrombosis, 91% (279/306) had cardiovascular risk factors, and 10% (16/151) presented with arrhythmia (no difference between PFO and non-PFO groups).


Cerebral MRI was conclusive in 315 patients.


Recent ischemic stroke was more frequent in the PFO group than in the non-PFO group (9 of 42 patients [21.4%] vs. 15 of 273 patients [5.5%]).


Also Read: Catheter based closure of patent foramen ovale reduces stroke recurrence
" This finding supports the hypothesis that paradoxical embolism is an important mechanism of ischemic stroke in patients with PFO," write the authors.
"Our findings have important clinical implications for pulmonary embolism management," the researchers wrote. "The presence of patent foramen ovale was associated with increased risk for stroke; hence, systematic screening for patent foramen ovale could be justified with the aim of identifying patients at risk for ischemic stroke who would be eligible for indefinite anticoagulation to prevent both recurrent pulmonary embolism and stroke. Nevertheless, whether patients with pulmonary embolism should be screened for patent foramen ovale in daily practice remains to be determined."
For detailed study log on to
DOI:

10.7326/M18-3485
Source : With inputs from Annals of Internal Medicine