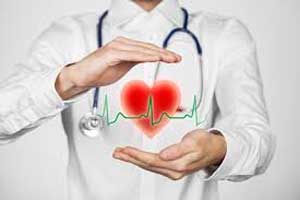 A panel of experts in The BMJ have recommended a catheter-based procedure for the closure of patent foramen ovale followed by the administration of antiplatelet drugs for the patients under 60 years, who also had a stroke.
The recommendation is only applicable for the patients who have patent foramen ovale (PFO) – a hole in the wall that divides the top two chambers of the heart which has not closed naturally after birth.
Up to one in four people have a PFO and for most, it does not cause any problems. This guideline only recommends having the hole closed if the person has had a stroke, and there is no other obvious cause (known as "cryptogenic" stroke). PFO closure, antiplatelets, and anticoagulants are designed to reduce the risk of a second stroke.
The expert panel consisted of Ton Kuijpers, methods editor, Department of guideline development and research, Dutch College of General Practitioners, Utrecht, The Netherlands, and colleagues, who used a linked systematic review triggered by three large randomised trials published in September 2017 that suggested PFO closure might reduce the risk of ischaemic stroke more than the drug treatment alone. 
Most guidelines currently advise against the catheter-based procedure and instead recommend the intake of lifelong anti-clotting drugs for further prevention of strokes. The procedure involves slowly moving a catheter into the heart for the closure of the hole. The downside of the procedure is that 3.6% of patients will experience an adverse event, but these are usually associated with only short-term effects, so may not be as important to patients as cutting their risk of stroke, suggests the panel.
Also Read: Patent foramen ovale doubles risk of stroke after non-cardiac surgery : JAMA
The panel also makes a weak recommendation of anticoagulation over antiplatelet therapy for the patients who need or want to avoid the procedure. This is based on the fact that patients value the prevention of strokes more than their concerns about bleeding risk.
Using the GRADE approach (a system used to assess the quality of evidence). They compared three options; PFO closure and antiplatelets to antiplatelets alone; PFO closure compared to anticoagulants; anticoagulants compared to antiplatelets. However, the panel stresses that doctors should discuss options with the patient, ideally as part of a shared decision-making process.

Because PFO closure is associated with higher costs, implementation of this recommendation is likely to have an important cost impact for health funders in the short term, adds the panel. Over the long term, however, they say PFO closure "may reduce costs as a result of reduced stroke rates and reduction in associated costs."
Panel member Bray Patrick-Lake, founding director of the not-for-profit PFO Research Foundation, says: "PFO patients suffering a cryptogenic stroke have experienced confusion when navigating the treatment decision-making process and reported receiving recommendations based on physician's preference rather than an unbiased assessment of available clinical trial data."
She adds: "The BMJ working group included patient representatives in the critical assessment of PFO research and thoughtfully produced evidence that can help patients understand what their outcomes are likely to be with available therapies so they can work with their physicians to make an informed treatment decision which incorporates their values and preferences."
They conclude that further trials are needed to address remaining uncertainties and that new evidence must be assessed to judge to what extent it may alter the recommendation.
For further information follow the link: https://doi.org/10.1136/bmj.k2515