STEMI risk higher in female smokers than males, finds study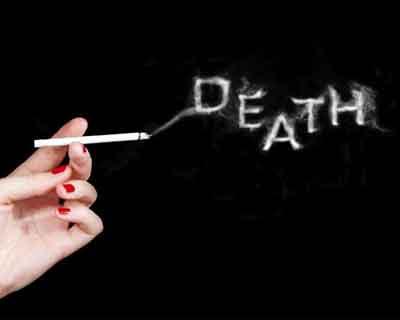 Women are at a significantly increased risk of ST-Elevation Myocardial Infarction (STEMI) than men revealed a study published in the JACC: Journal of the American College of Cardiology.
Smoking is one of the major causes of coronary heart disease. Together with gender, socioeconomic status emerged as a determinant of smoking: the habit starts among upper social classes or those with a higher educational level and later extends to lower socioeconomic groups. It has been found that the prevalence of smoking is increasing among women. In women, smoking is associated with various health complications including cancer, early menopause, etc. However, the artheroscleroctic risk factor of smoking separately in males and females has not been explored much.
Read more: E-cigarette use may increase risk of Heart attack: Journal of the American Heart Association
This study aimed to estimate the effect of smoking on coronary heart disease in women compared with men after accounting for sex differences in other major risk factors.
In this retrospective ecological cohort study, all patients at a U.K. tertiary cardiothoracic center who presented between 2009 and 2014 with acute STEMI were combined with population data to generate incidence rates of ST-Elevation Myocardial Infarction (STEMI). Age-standardized incidence rate ratios (IRRs) using the Poisson distribution were calculated comparing STEMI rates between smokers and nonsmokers stratified by sex and 3 age groups.
To clude the study the authors wrote: "This study quantifies the differential effect of smoking between sexes, with women having a significantly increased risk of ST-Elevation Myocardial Infarction (STEMI) than men. This information encourages continued efforts to prevent smoking uptake and promote cessation".
Tobacco-control programs should consider women, particularly in those countries where smoking among young women is increasing in prevalence.
Read more: Early menopause in smokers linked to increased bladder cancer risk
For more details on the study, please click on the link