Statin use lowers risk of joint replacement in rheumatoid arthritis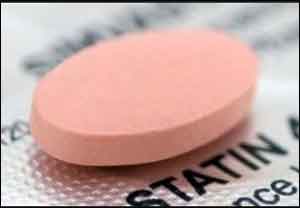 In patients with rheumatoid arthritis (RA), the use of statin reduces the risk of hip or knee replacement, the same however is not applicable for osteoarthritis (OA) patients. These are the findings of a large prospective cohort study presented at the OARSI 2019 World Congress on Osteoarthritis.
Jie Wei, the department of orthopedics at Xiangya Hospital in China, and colleagues conducted the study to investigate potential associations between statins and risk of joint replacement. The study included data from 17 million patient records from 718 practitioners spread across 13 regions in the UK, representing almost 26% of the UK population.
She reported on the final data set of 178,467 matched pairs. The cohort was 52% women with a mean age of 62 years. Eligible participants were aged 40 years or older. Data for the period ranging from Jan. 1, 1989 through July 31, 2017, underwent analysis. The matched control group was comprised of individuals who had never been prescribed statins.
Also Read: Methotrexate may protect rheumatoid arthritis patients against heart disease
According to Wei, there is a growing interest in studying these potential disease-modifying agents for progression of osteoarthritis and disease activity in rheumatoid arthritis, but the beneficial effects remain controversial."
"Exposure of statin users was defined as people who have ever prescribed a statin two or more times during the study period," Wei said. "The date of the first prescription date was considered the index date."
"Statins were categorized as low intensity, medium intensity, and high intensity according to their lipid-lowering potency," Wei said.
Also Read: Statins effective in rheumatoid arthritis patients at high risk of heart attack
The primary outcome was at least one record of the total or partial knee or hip joint replacement. The researchers further broke down outcomes into replacement due to OA or RA. Participants were followed from the index date to first joint replacement. Covariates included age, gender, lifestyle factors such as smoking or drinking, OA or RA duration, comorbidities, and other medications used.
Key findings of the study include:


Overall statin use was significantly associated with a lower risk of joint replacement in patients with RA.


There were no significant associations between statin use and osteoarthritis.


High-dose statins were associated with a lower risk of any joint replacement, joint replacement due to OA, and joint replacement due to RA.


"Statins may reduce the risk of joint replacement, especially given at high strength, and in people with rheumatoid arthritis," Wei concluded.